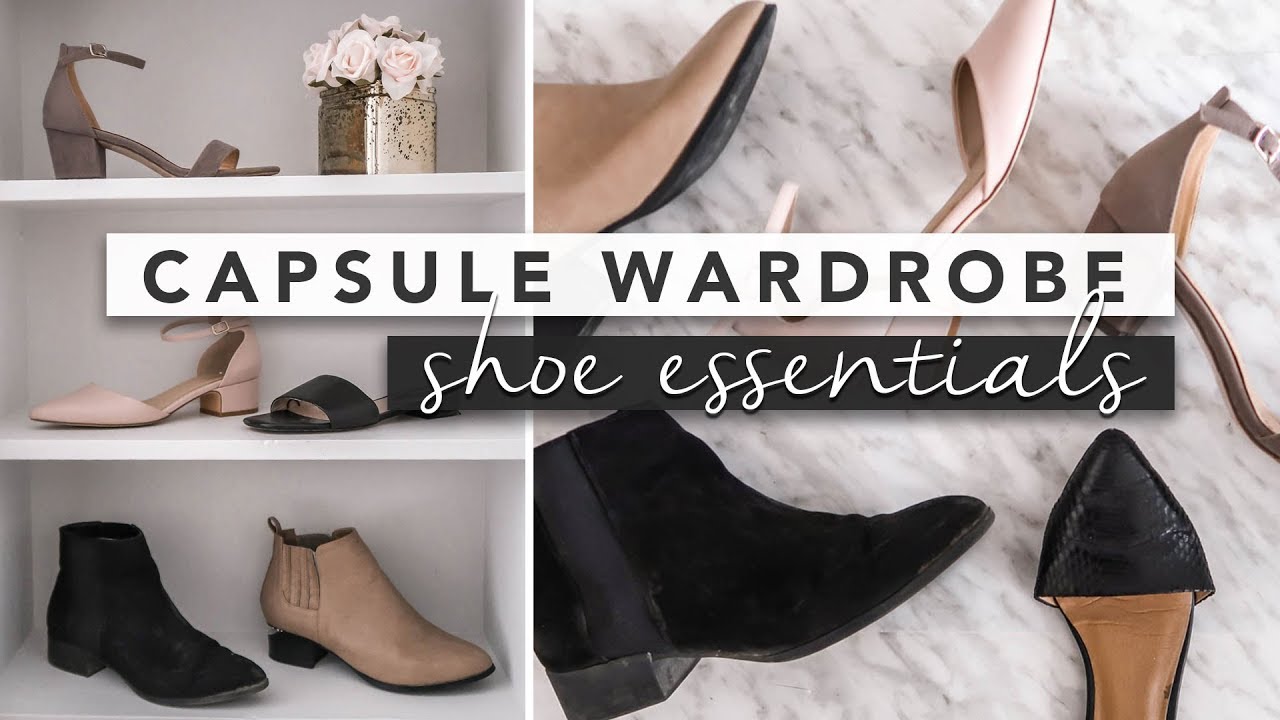 Fashion
5 Essential Shoes for Your Capsule Wardrobe
A walk-in closet filled with rows of shoes can be something dreams are made of. While shopping for shoes can be the best form of retail therapy, you need to take a step back and assess your choices. Do you wear all the shoes that you bring home?
If you are someone who cycles through the same black pumps and Taos Trulie for most occasions, it might be time to accept that you are a minimalist at heart or you love only a few of your shoes.
This realization means that you have to downsize your wardrobe.
Once you start putting together a capsule wardrobe, here are five essential shoes you must own.
Comfortable Sneakers
For the days when you are running errands or showing up at a casual party, a pair of comfortable sneakers can be a good companion. You can also dress up a solid pair of white sneakers for a formal ensemble in case you are not feeling kindly about heels.
Since sneakers are all about comfort, you can also opt for a slide-in sneaker that helps you remain on the go. These shoes are appropriate for nearly every occasion, so there is no reason you should part with them.
Strappy Sandals
Strappy sandals like Taos Trulie are the best summer shoes, no doubt. Simply slip into these beauties for fun on the beach or a day at the mall. While everyday sandals might not go with your formals, pick a dressier pair to complement your semi-formals. They can be a lifesaver on days at work when you have to stay on your feet all day.
Black Pumps
Perhaps no other shoes ooze appeal like a good pair of black pumps. From fancy dinners to a conference, black heels work like magic. These versatile shoes can make you look sharp and smart, no matter how you style them.
Even if you prefer to stay away from strutting in heels, a pair of classic black pumps can be your go-to solution when in a dilemma about picking the right shoe for various occasions.
Ankle-High Boots
If you need shoes that can take you through all the seasons, a sturdy pair of boots is your best bet. Ankle-high boots, especially in tan or nude shades, can match most of the outfits you can put together with your minimalist wardrobe. These shoes are bound to be a hit when finding footwear with support and comfort without compromising style. When you pick ankle-high boots in neutral shades, you can pair them with outfits that are otherwise heavy in design or with accents.
Trusty Flats
If French chic is the aesthetic you are going for, a trusty pair of ballerina flats are a must-have. Perfect for everyday wear and bringing the right amount of cute to your outfits, this type of shoe can fare well with casuals and formals. Most people cast flats aside, worrying about their silhouette when they stand flat on the ground, but once you learn to embrace the lack of additional height, flats can be a statement.
Final Thoughts
Cleaning out your closet may have been your plan for a while, but you haven't found the right reason to do it yet. Perhaps, getting a capsule wardrobe is the best reason you will find to get started on the cleaning, thanks to fashion influencers. That's all the encouragement you need to clear the clutter and embrace the minimalist style.
Apart from this, if you want to know about retail therapy then please visit our Daily Bites category