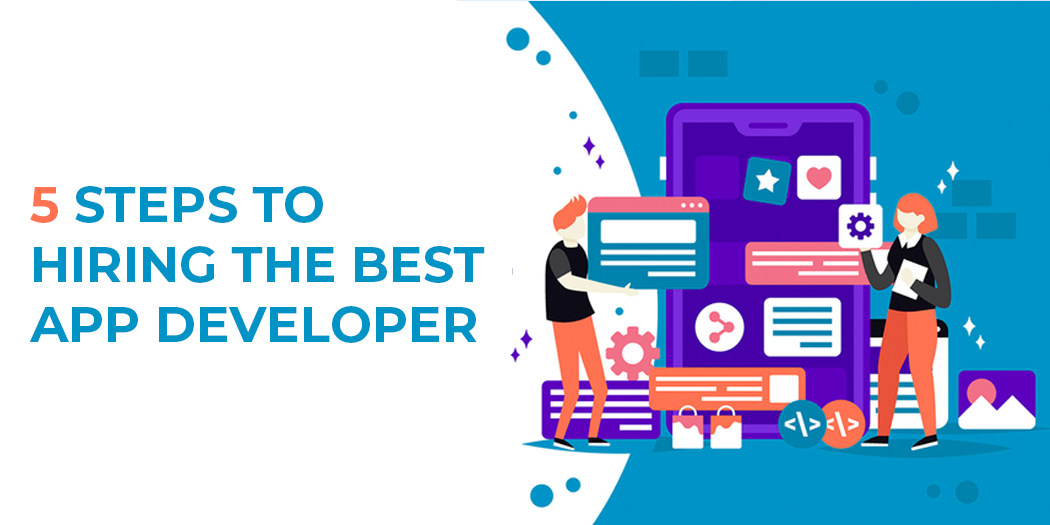 Tech
5 Steps to Hiring the Best App Developers
Looking to hire flutter developers to help you create your dream mobile app? There are plenty of great freelance or agencies out there, but how do you know which one to choose? Before you start your search, consider these five steps to hiring the best app developers for your project. These steps will help ensure that you're getting developers who are up-to-date on the latest tech and can deliver high-quality work on time and within budget.
1) Know your needs
Determining exactly what you need is essential for finding a reputable app developer who can help get your project up and running. First, you should determine how much money you're willing to spend, as well as how many developers you need on your team. The number of developers needed will depend on what kind of work they'll be doing. Once you know these factors, consider talking with a few app development companies so that they can help match your needs with available resources. It's also important to make sure that any potential candidate has experience in your industry or field. It may take some time to find an ideal candidate, but it's worth it in order to have complete confidence in your choice. A poorly made app could hurt your business reputation, after all. Don't rush things: While you don't want to drag out the hiring process too long, rushing into things isn't wise either.
2) Build a list of potential developers
Do your research and create a list of potential app developers. Narrow down your list by doing online searches for each company's name. You can also check out online review sites or ask people you know for recommendations; if possible, get in touch with previous clients and interview them about their experience working with that company. Once you have a few companies on your shortlist, set up an initial meeting to discuss what they could do for you. Ask them questions like: How long have they been in business? What is their process? What is their success rate? Who will be assigned to my project? Will I meet with him/her throughout development? What do I need from my end (e.g., design files) before we start work? How much does it cost per hour/day/week/month?
3) Set clear goals
Before you start interviewing app developers, it's important to lay out clear goals of what you want your app to do. These goals will help you identify which developers are worth hiring. For example, if your app needs a user login feature or payment processing capabilities, make sure that's part of your list of criteria for hiring a developer. Also, consider hiring an app development company with specific experience in apps similar to yours. If you're building an e-commerce app, look for companies with previous experience building e-commerce apps; these firms can probably save you time and money by avoiding costly mistakes early on in development.
4) Ask for proposals
When you start searching for a development firm, make sure that you're asking for specific proposal details. You should know how many developers are on your team, what each member's specific role is, and how much time will be needed for each stage of development. Most app-development firms should be able to provide you with these details quickly; if they can't (or refuse), it may be worth looking elsewhere. It's also important to ask about your developer's experience working with clients in similar industries as yours. If their portfolio doesn't include any businesses like yours, there could be a few reasons why—and none of them are good. For example, maybe they don't have enough experience working in your industry or maybe they just haven't worked with clients who have similar needs as yours yet.
5) Check references
Find companies that have built apps similar to yours and ask them who they used as their developers. Not all app developers are created equal, and you want someone with experience building apps like yours. It also doesn't hurt to see how long they've been in business or if they've earned any accolades for past work—it could be a good sign that they know what they're doing. You can also search online reviews of different development shops. If there aren't many reviews, take time to look at some of their previous projects and talk to other clients about their experiences working with these firms. You should also check out sites like Clutch or TrustRadius, which collect user reviews of businesses. They may not include specific references to your industry, but it can still give you an idea of whether certain companies are well-regarded by customers.