Tech
5 tips & tricks to protect your Gmail account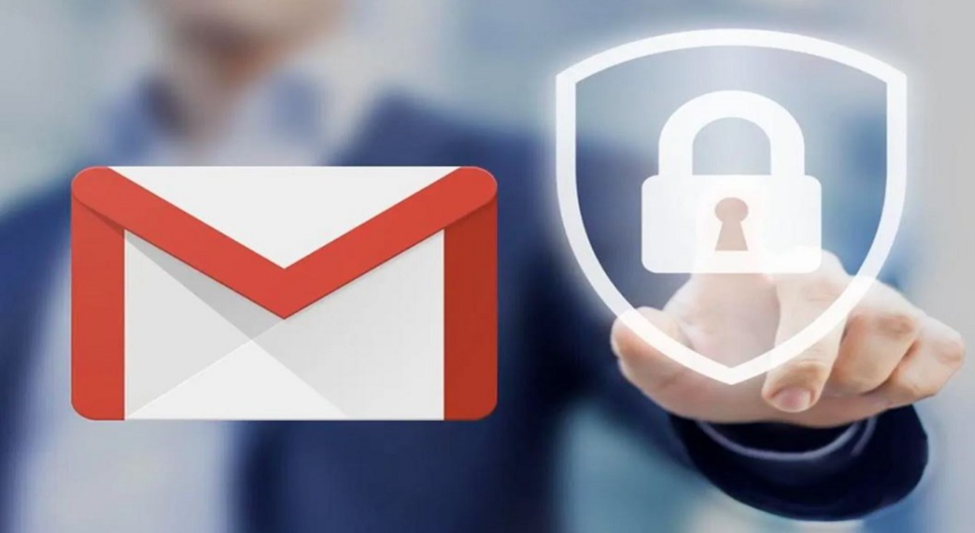 Email is one of the most important aspects of our life. Nowadays, we all use smartphones. And in these phones, our Gmail ids are connected. With this, security is the major concern for us. How to protect our Gmail account?
Our important data and documents are linked up with the Email. And most importantly, our details about a bank account are connected to our Gmail id. So it's our priority to protect our Gmail account.
We are concerned about the security of our Gmail accounts. The risk of email hacking can arise from a single mistake if we fail to protect it. We may also not be able to identify who is hiding behind the Gmail address.
Gmail security is always needed because all the important files are in its drive. If Gmail security breaches, it will be difficult for you to retrieve all your data. And it would be good if you always were careful about your phone and computers because you have to log into them with your Google account. And all the important things phones contacts different apps are also connected with your Google account.
5 simple tips & tricks to protect your Google account
1. Keep your password strong
You must always strengthen your password to protect yourself from malicious online activities. If your passwords are very simple and can easily be recognized by others, this can be dangerous for you.
To make your password stronger, you always need to create a lengthy password it should include, E.g., #COMPuter78*
● Numbers
Passwords should include numbers so they can be difficult to recognize by others.
● Strings
Not only numbers, but it must also have some strings, including #,%, and others.
● Lower case and upper case letters
Passwords should need to have upper and lower case letters, making it difficult for people to know them.
● Change it frequently
Whatever the password you keep, you need to change it frequently so that nobody will know about it.
2. Two-Factor authentication.
2-step verification is one of the best ways to secure your account. Because in this process, you need to have 2step verification for logging in to your Gmail account. And with this account password and cell number, you are much more secure.
● Account password
You need to have your login password to open your Gmail account.
● Cell Number
Then, After you keep your account password, a verification code is sent to your cell number. Once you enter the verification code, you can access your Gmail account.
3. You can use the recovery option.
When you log in to your Google account, you will see the many options. There you can see Recovery mail also,
● Recovery Gmail.
You can keep your other mail account as your recovery mail to secure your Mail.
● Recovery Mobile number
Either you can keep another mail, or you can save a phone number as a recovery option which will be helpful for you if anyone unknown tries to use your Email.
4. Log out of your email account
You must always remember that whenever you log into your Google account. You must log out From different computers or mobile phones after you have done your work.
You can sometimes use the computer of your colleges and public libraries. It is also important to remember to log out in different places.
● Use incognito mode.
Using incognito mode for your Gmail accounts is safe whenever you close the tab. It will automatically ask you the password of your Mail when you try to open it.
When using public computers, always use incognito mode to prevent accidental log-outs from Gmail.
5. Report the scams and phishing mails
When you get scams and suspicious Mail, which you think is getting more and more daily, you need to report this kind of Mail. Because this kind of Mail can harm you, sometimes people send you the Mail with the links.
And if you click those links, it can browse your cookie in the browser and get all the information from your Mail.
● Block the mails
You need to block the Email which you think is inappropriate to you.
● Report the mails
It can harm you if you think the Mail is inappropriate, like scams. So you need to report the emails which you believe are suspicious emails.
How about Google Advanced Protection to protect your Gmail Account?
Google Advanced Protection is the best protection for Google Gmail accounts, and it is not for every common people. You need to buy this option. It is used by politicians, business people, and celebrities whose mail accounts can be hacked easily by hackers who want to threaten them.
Conclusion
So by following the tips mentioned above and tricks, you can secure your Gmail accounts. And you must follow these instructions to protect your account from hackers that use your email account as a target.
You shouldn't be negligent when protecting your Google account and should always be aware of what's going online on your devices.