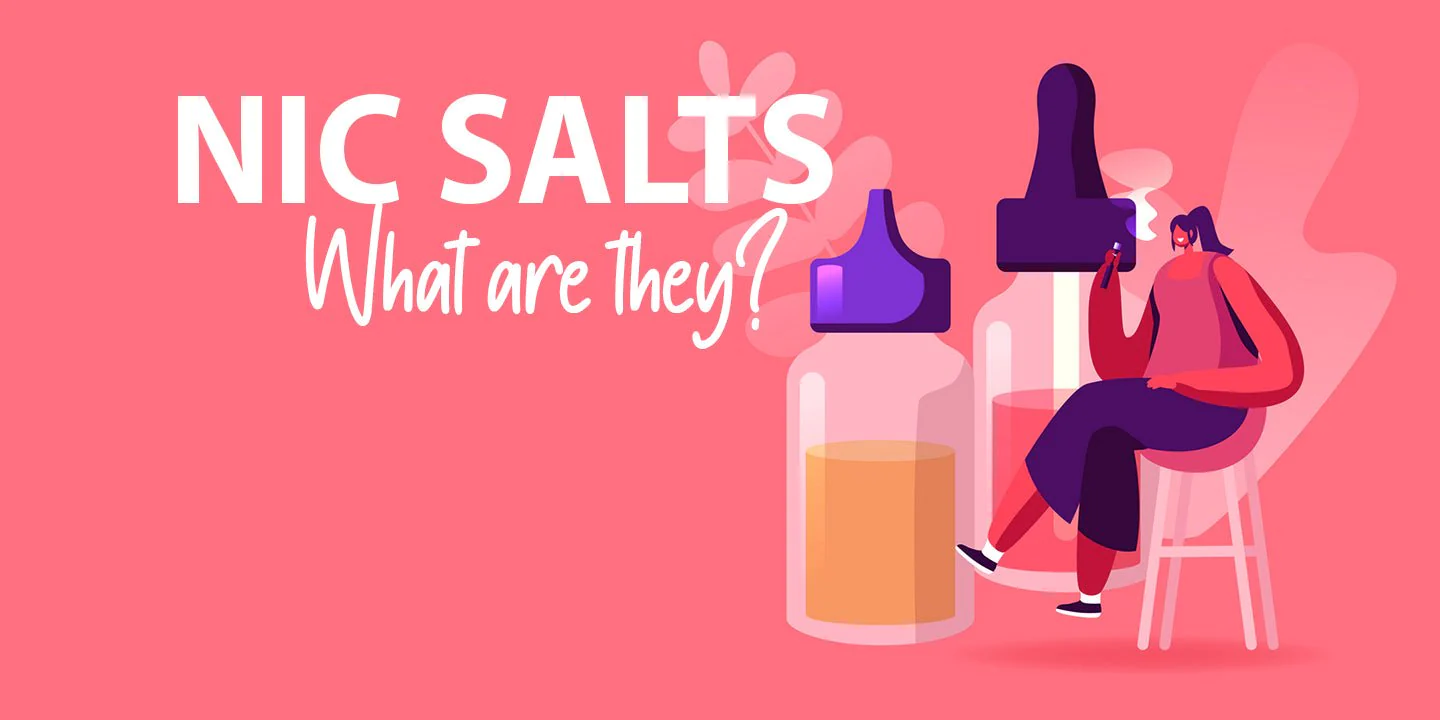 Health
All You Need To Know About Nic Salts
If you're reading this, then the chances are that you're already interested in vaping, and may even have given it a go to see if it can help you transition from being a smoker, to a vaper (and: hot off the press – it can help you!). Perhaps you've used a disposable vape to see how you enjoyed the experience, or have had a quick puff on a friends device out of curiosity. However, you're not likely to be an advanced vaper, and may benefit from knowing a few facts about products such as Riot Squad BAR EDTN Nic Salt.
What are Nicotine Salts?
Found in leaf tobacco, Nicotine Salt forms naturally (commonly referred to as 'nic salt'), and when used for vaping purposes, is blended with different 10 ml e-liquids designed for mouth-to-lung (or MTL) kits. If you're looking for a nicotine hit, this is an efficient and convenient way to achieve it.
What are the benefits of Nic salts?
Providing you with a high amount of nicotine for a fast, intense and long-lasting hit, while using less of it to satisfy your cravings, nic salts are ideal for anyone seeking to make the switch from regular smoking, to vaping. Giving you a smooth throat experience, and exceptional flavour, there are a number of benefits associated with the use of nic salts:
Fast absorption and long-lasting results
Fantastic flavours – thanks to it being flavourless, nicotine salt has no impact on the flavour of an e-liquid, so no matter what strength you choose, you can get the full enjoyment of the e-liquid, unlike when you use freebase nicotine.
A smooth hit to the throat – with their low pH levels, nic salts deliver a much smoother throat hit than freebase nicotine.
Available with high strength nicotine – in the UK, you can purchase nic salts to match your existing smoking habit, as they come in higher strengths of 5mg, 10mg or 20mg.
Cost-effective – thanks to the fast and long-lasting hit they deliver, you can satisfy your nicotine cravings in just a few puffs; using less e-liquid and ultimately, spending less money.
The best vape kits for testing out nic salts
Elfliq: produced by Elf Bars, the Elfliq refillable vape kit comes with a range of temptingly delectable flavours in 10 ml bottles with strengths varying between 10mg and 20mg. Why not try this out if you're looking to swap from disposable vapes, and find your favourite nic salt blend?
Seriously Bar Salts: with more fruity, fizzy and minty flavours than you can shake a stick at, Seriously Bar Salts give you the opportunity to customize your intake of nic salt in accordance with your cravings, and come in strengths of 5mg, 10mg, or 20mg in 10ml bottles.
Vampire Bar Salts: experiment with new flavours that are a twist on the tried and tested favourites of Vampire Bar Salts, and which are available in 10ml premium blends of nic salt for a bolder, smoother hit.
Riot Bar SLT: the complexity of Riot Bar's original flavour creations are mouth wateringly sweet, and come blended with premium nic salts in 5mg, 10mg, or 20mg.
If you want to kick your nicotine habit, but want to do it in a way that's sustainable and convenient, nic salts and refillable vape pod kits are definitely worth a try. With deliciously smooth hits, hundreds of yummy flavours and the chance to save some money, too, vaping with nic salts could help you wave goodbye to your cravings, and say hello to a whole new world of vaping delights!
Apart from this, if you are interested to know more about Sea Salt and Himalayan then visit our Food category