Tech
Best Ways to Fix High Ping in League of Legends
Are you not able to enjoy your favorite game League of Legends due to high ping? If yes, then read this article providing some proven ways through which you can improve your ping and gaming experience.
League of Legends is a very popular multiplayer game for people who use Windows PC. However, this game also gets a lot of bad reviews because of errors. Some of the most common errors in this game are lol critical error, login unexpected, high ping, RADS error, etc.
Many people asked the question "Why is my ping so high?" while playing the League of Legends game. We found that people who had these problems were not connected to their networks at all. To have smooth gameplay, it is important to keep your ping level at a normal level. Pings usually last between 10ms and 60ms, but this can vary a lot. If your game ping jumps from 150ms to 200ms, it means that your gameplay will be very slow.
People who had such problems were not connected to their recommended network connections. For example, if you are playing from Europe, then you should select the European server. But this is not the only reason, there can be several reasons behind this issue and in this guide, we are going to find and resolve them. So to maintain your ping, keep reading the different fixes written below.
Proven Ways To Fix The Issue In League Of Legends
Having a high Package Internet Groper (ping) can result in game lagging and glitches while playing the game. These lags and glitches will drive you nuts and will kill your gaming experience. Don't worry! We have come up with some ways through which you can easily get rid of the issue. But first, let's look at the common reasons behind the issue.
Reason Behind The Problem
After receiving multiple reports from gamers for high ping, we investigated and found out that there are several reasons why this problem occurs. Some of these reasons are mentioned below:
Corrupted installation files
DNS server not set properly
Bandwidth consuming programs
Outdated network adapter drivers
Network issues
Outdated game patch
These are the common reasons that affect your latency and cause such problems while playing any game. Now, it is time to resolve the same issue, so without any further delay let's jump right into it.
Reinstall Configuration Files
The configuration or installation files have all the variables and preferences of the game. If these files become outdated or get corrupted, you might face the aforementioned error in League of Legends. Here's how you can reinstall these files:
Step1: Right-click on the Start button and then click on File Explorer from the list
Step2: Search Riot Games in the search bar and navigate to the League of Legends folder
Step3: Under League of Legends, open the "Config" folder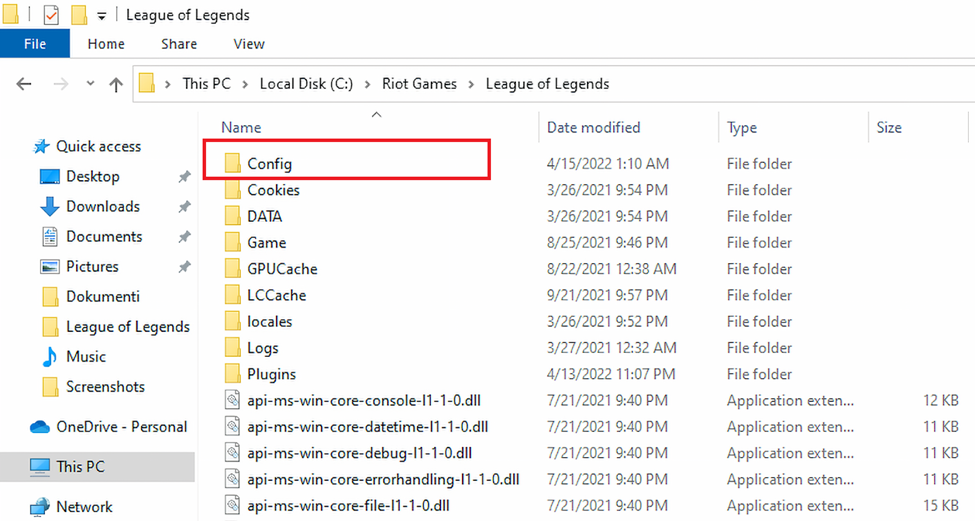 Step4: Find the "game.cfg" file and delete it
Step5: Go back to the LOL folder and follow this path: RADS> projects> league_client> Releases
Step6: Delete all the latest releases and then Restart your computer and launch the game to see if you are getting a normal ping
If you are still facing ping-related problems, then you should move on to the next method.
Download The Latest Game Patches
If you have other online games on your PC then launch them and check if they are also running at high ping. If yes, then you need to download and install the latest game patch on your computer. Here are the simple steps to update the game with the help of the Riot launcher.
Step1: Open the Riot Client application
Step2: Select League of Legends and check for updates. If there is any, download and install it.
Step3: When the installation process is finished, Restart your computer and launch the game as an administrator.
If you are still facing the same issue with LOL and with other games as well. Then, now it's time to update your network drivers.
Update Network Drivers
Keeping your Windows drivers updated will help you in several ways. It helps in smoothing your experience, it improves the PC's overall performance, and it helps in improving your work efficiency. Numerous errors and issues can arise if you do not update your drivers timely, including high ping in games.
Updating drivers can be done both manually and automatically. In the manual process, you need to take the help of a Windows integrated tool and in the automated process, you have to download a driver updater software. Here we are going to show how you can update your drivers with Windows in-built utility called Device Manager.
Step1: Open Device Manager by searching it in the taskbar
Step2: Click on the arrow next to the Network adapters
Step3: Then, right-click on the network adapter driver that you are using and select Update driver
Step4: Choose "Search automatically for drivers" on the new pop-up window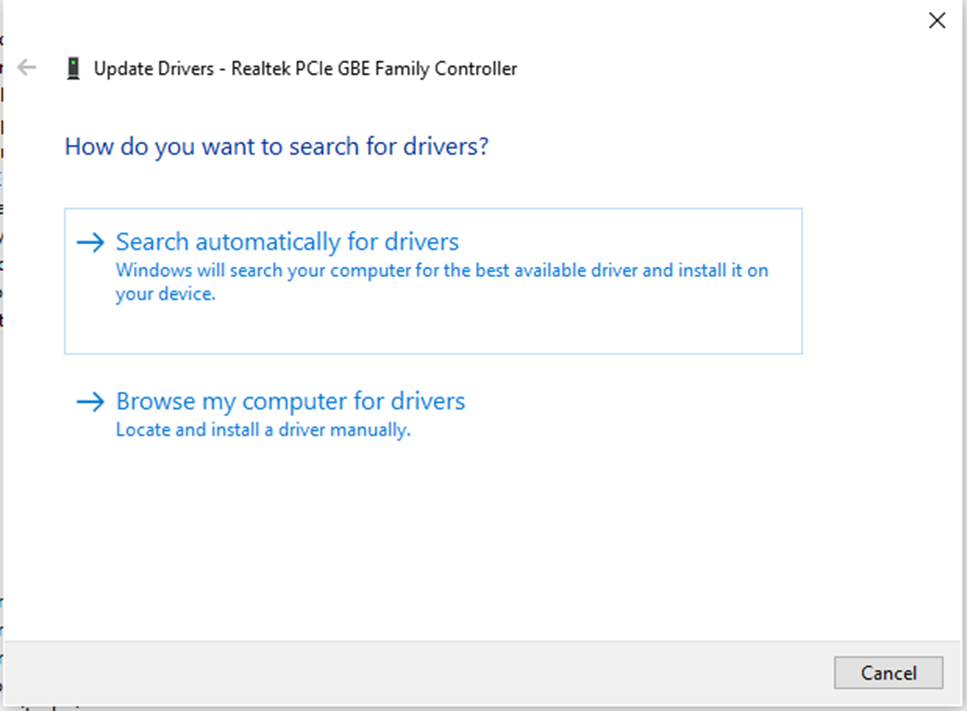 Step5: Follow the on-screen instructions to complete the process and then Restart your computer to implement the changes properly.
You can also reinstall the network drivers by following the same steps. For reinstallation, instead of clicking on the Update driver, you need to click on the Uninstall device option. And then Restart your computer and it will automatically download and install a new set of drivers for you.
High Ping In League Of Legend Game Issue Resolved
Usually, when you update your Windows OS, the drivers will automatically get updated. But due to some reasons they don't, in that case, you can manually update the drivers or your whole OS. Even after trying each and everything, if you are still facing the same issue then you need to contact Riot support to get professional help. If you have any queries or suggestions related to this write-up mention them in the comment section.