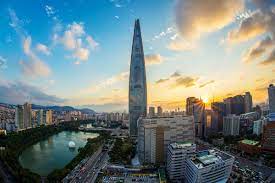 If you plan a trip to Saudi Arabia, you should know about the new eVisa program. This system is a great way to avoid the long and tedious process of waiting for your visa in queues at the embassy or consulate.
The eVisa is valid for one year and allows you to enter Saudi Arabia multiple times. It also allows you to stay for up to 90 days each time you enter.
What is an eVisa?
A Saudi eVisa is an electronic document that allows citizens of certain countries to travel to the Kingdom without going to an embassy or consulate. Instead, they can apply for this document online and receive it via email within minutes.
The Saudi eVisa has been designed to make it easier for tourists to visit the Kingdom, as well as business and religious travelers. The eVisa is available to all passport holders who meet specific requirements and can complete the application online.
Those who intend to work in the country must also submit their employment contract and invitations from a sponsor in the Kingdom. Additionally, they may be required to submit medical reports from a certified medical practitioner that state they are not infected with contagious diseases.
The Saudi eVisa is valid for one year and can be issued multiple times, with the maximum stay being 90 days. The visa is intended for short visits only, and those who plan to work in the Kingdom long-term should consider applying for a work visa instead.
How Do I Apply For an eVisa?
If you plan a trip to Saudi Arabia, an eVisa is the easiest way to get a visa. The eVisa is available to citizens of over 40 countries and was launched to boost tourism.
Tourists can apply for an eVisa by completing a quick and easy online form. This process can be up to 50% faster than using it in person at the embassy or consulate.
After applying, you must provide all your details and other information about your trip. You must also pay the visa fees and provide proof of health insurance.
Once your application is complete, you will receive a response from the government in a few days. You may enter the Kingdom for up to 90 days in a calendar year if approved for an eVisa.
You can enter the country by air from several airports or land entry points. However, you may be allowed entry if you meet the Saudi visa requirements.
What are The Requirements to Apply For an eVisa?
The eVisa is a simple online document allowing visitors to enter Saudi Arabia for tourism and complete the application process from their homes. It is an excellent alternative to embassy appointments and saves time and money.
Nationals of 49 countries can apply for an eVisa to visit the Kingdom of Saudi Arabia. All you need is a valid passport and access to the Internet.
You must also provide your photo in PDF format and passport size. If you don't have a digital image, iVisa Photo Services can help.
Travelers who want to visit Saudi Arabia for work must submit proof of visa approval, a letter of sponsorship from a Saudi Arabian company, and a medical report that states that they are not infected with any contagious diseases.
In addition, all non-Muslims visiting for tourism must have a tourist visa. This document will not allow you to enter the holy cities of Mecca and Medina, but it is valid for 90 days and lets you leave and re-enter the country multiple times within one year.
Do I Need a Visa to Enter Saudi Arabia?
You can travel to Saudi Arabia for tourism, business, or to visit family. There are also special visas for Muslims who want to perform Umrah.
You may apply for a tourist visa online or at the airport. A one-year, multiple-entry visa allows you to stay in Saudi Arabia for up to 90 days per visit.
The visa does not allow you to work or study in Saudi Arabia and cannot be extended. It's best to check with your embassy or consulate before you leave for Saudi Arabia to learn more about their visa requirements.
Sometimes, you can extend your visa if you have a valid reason. For example, you might need to leave the country for health reasons.
Most countries require visitors to show proof of vaccination before they enter the country. The most common vaccines needed are meningitis and yellow fever.
How Long is an eVisa Valid For?
You may need a visa to visit Saudi Arabia if you're a foreigner. A visitor visa can be requested online or at the Saudi embassy that is most convenient for you. You can also apply for a Hajj visa if you plan to perform the Islamic pilgrimage to Mecca.
The Saudi Arabia eVisa is valid for one year and allows you to enter the country for up to 90 days in a single trip. It also lets you re-enter the country up to four times, lasting up to 90 days.
You can travel to the Kingdom of Saudi Arabia for tourism purposes, including leisure, visiting family and relatives, or performing Umrah (outside the Hajj season). If you plan to stay more than 90 days on a single trip, you must apply for a multiple-entry visa at your local Saudi embassy or consulate.
You can apply for the eVisa online by completing an application form and submitting the necessary documents. You can get your visa within 2-5 business days after completing your application.
Apart from this, if you are interested to know more about Watch Desi Serial Online High Qulaity then visit our Business category