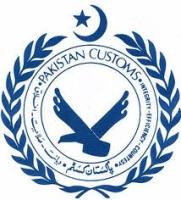 Fashion
Custom Suits V/S Ready To Wear: Choose The Best One
Are you excited to attend an event but confused whether to opt for a custom made suit or not? No worries, we have got your back!
As you know, in men's apparel a suit and tie is the best way to look sophisticated. And it creates a better impact when you choose a custom suit tailor for the perfect fitting. In short, you can say custom tailoring offers the required fitting and comfort together.
Read on the full article to find out the perks of getting a custom-made outfit. Further, you will go through a thorough comparison of off-the-rack and custom suits.
Why Custom Tailoring Is A Better Option?
No matter if you are short or tall, healthy or thin, old or young, the bespoke suit or custom suit fits everyone's personality. In bespoke tailoring, the expert tailors take your measurements and ask about every single detail before making an outfit. And when it comes to fitting, the bespoke suits look great. Now, check out some reasons to buy custom suits.
The custom suit tailor makes an individual look better with the required fitting.
A well-fitted and comfortable outfit makes an individual much more confident.
The custom tailoring may cost a little higher, but the outfits are for the long run.
It will save the money required to repair wear and tear on the suit.
Custom Suit V/S Off The Rack Suits
You have two options, one is off-the-rack suits, and another is custom-made outfits, but still, custom suits are popular. Why? Well, here is a thorough comparison of both the outfits.
1. Fitting
The ultimate priority of an outfit is its fitting.
Generally, the off-the-rack outfit comes in standard size. It is also called ready to wear outfit in which buyers need to alter them as per their measurements. There are fewer chances that a man will fit in the standard suit size.
On the other hand, a bespoke garment is explicitly designed to fit an individual's body. So, it ultimately provides an elegant look while wearing the suit. Regardless of any person and any body type, tailor stitches it according to specific measurements.
So, off-the-rack garments are not fitted as custom suit tailored outfits. However, fitting is the major factor that makes a difference between off-the-rack and custom apparel.
2. Save Time
Save your time with the customized apparel!
You have already understood that one size doesn't fit all men, so it is better to go for the right one.
Well, time is another factor when choosing an outfit.
So, start to know about bespoke tailoring as it saves a lot of time.
How?
First of all, a tailor provides you a timeline on when they will deliver your suit. But still, make sure you choose the tailor who takes the timeline seriously. For a verification you can check Google reviews posted by their previous customers about their services.
On the other side, if you choose the off-the-rack option, then you need to visit store by store to find the right apparel. So it could be a little inconvenient for the buyer. However, to a custom suit tailor, make sure that you describe everything detailing that is needed. Also, they must have experience in dealing with thousands of customers.
3. Durable Cloth
If one belongs to the industry where they must wear suits, only then go for durable apparel.
It won't be wrong if we say most ready-to-wear suits last for six months or less (if used regularly). Since these clothes are manufactured in masses in the factories, they don't have guaranteed durability. And the mass manufacturers have less margin of profit. That is why they use low-quality cloth materials and accessories. For example, sometimes buttons fall off quickly or stitching open unexpectedly. Also, ready-to-wear clothes sometimes need frequent repairs.
So, choose the intelligent way of shopping and think about long-term investment in suits. Well, every suit experiences wear and tear along with time, but custom ones become bad slowly. Also, a custom-tailored outfit is capable of lasting for more time by following proper care instructions.
4. Personalized Design
Isn't it great if you get an opportunity to design an outfit of your own!
If you have the desire to wear a self design suit with a lapel style of your choice, good quality buttons, and durable accessories, then bespoke tailoring is the right one. You can create a unique outfit with the help of an experienced tailor. Even if you are capable, then you can provide the design of suits (on the paper) by yourself.
Personalized means the apparel can be stitched as per your preferences. Also, they have the freedom to choose different patterns, styles, or colors instead of settling down for one type of suit. One can easily ask their tailor to make a high waist or low waist trouser, get a broad set cuff, use high-quality threads, good buttons, and more.
However, with ready-to-wear outfits, you have to settle for the standard design of the suit. You won't get various choices of colors, patterns, and even sizes.
5. Selection of Fabric
In custom-made apparel, you will get more choices in fabric.
If you go for off-the-shelve suits, there would be only a few fabric choices. You won't get apparel on the fabric of your choice.
So what's next? The customized tailoring option.
While choosing the custom suit tailor, you get a chance to choose fabric on your own. There are many options like; Wool, Cotton, Cashmere, Linen, Silk, Velvet, Polyester, and Worsted fabric. The buyer is free to choose the fabric per their preferences and then hand it over to the tailor.
For example, choose cloth material according to the seasons, like wool fabric for events in winter and lightweight wool, silk, or cotton for summers. The more options you will get, the best outcomes will be there.
Conclusion
We hope this guide has helped you to know about bespoke tailoring and its advantages. Now, you will be able to choose the suitable type of tailor for your next outfit.
Moreover, consider a few things like comparing price, knowing market reputation, and experience of a tailor. It will help you to grab the best deal of all.
All the best for your next outfit!