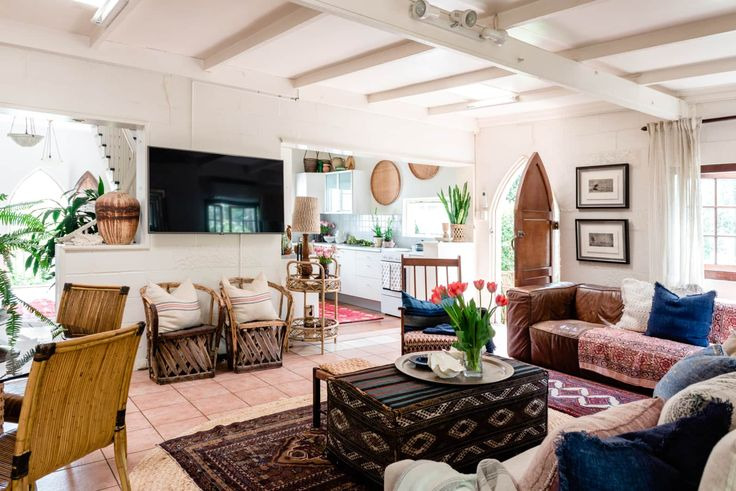 When Australian interior designer Russel Koskela was asked about the contemporary Australian aesthetic, she mentioned that it exists in an undefinable way. She elaborated that the attitude and climate of the continent exude playfulness and relaxed casualness. Aesthetics in today's modern world is an ever-changing beast. The home decor in Australia reflects that chic culture and captures the laid-back casualness defining the modern Australian aesthetic.
Types of Home Decor
Ceramic Decor
Ceramic decor usually encapsulates milk-white sereneness for a long time. But the eccentric nature of Australian taste has recently turned mixed-colour ceramic designs into a trend. The use of gold, silver, black, white, teal, and maroon is in fashion. From singing birds to kissing lovers, ceramic pieces show it all with tranquil panache. The ceramic decor is in great demand if you want something different. The silver and gold glazing of these decor pieces make them distinguishable. But if you buy cheap products, the glazing can fade very easily.
Light Decor
In the last few years, the shadowy light decor has sold like hotcakes because of its ethereal nature. From fire-breathing dragons to dreamy blue moon, the different shades and auras of light have made their way into people's hearts. The galaxy-inspired light decor has replaced the conventional lamplight aesthetic. The reason is that the dreamy nature of the galaxy decor pieces has an enchanting quality that is aesthetically pleasing to look at and not very hard on sleepy eyes.
Floating Magnetic Decor
Decor pieces have evolved with technology, gaining motion and the magic of the magnet. Levitating objects like the globe, moon, planets, birds and dancing figures form that sense of motion in an inanimate object. This kind of decor is educational for young children as there is more of a 3D feeling. These decor pieces have found a place in most homes in both personal and professional spaces because of their life-like qualities.
Cultural Crossbreed Decor
Until 1901, the British ruled Australia, and then the continent slowly explored its own identity. Therefore, the continent has both British and Caribbean influence. The climate difference between Australia and Britain also forced Australia to form a distinct aesthetic. That aesthetic was reshaped by people of different ethnicity who settled in Australia in later years. Moreover, the crazy cultural fluctuation of Australia formed a more vibrant and original range of home decor in Australia that is different from the rest of the world.
Choosing the Best Home Decor Website
First, see if the collection of the website matches your vibe and values.
Stay away from websites that sell politically inappropriate products in the name of being exotic.
Read the customer reviews to see if other customers were satisfied.
Read the terms and conditions regarding payment, shipment, and return.
Brownie points for websites with good offers, coupons, and point systems.
Visit more than one website to compare and find the best deals.
Brownie points to websites that sell environmentally friendly products.
Look for websites that sell unique pieces rather than conventional ones.
In Conclusion
As young millennial parents are well acquainted with online shopping, many of the population tend to avoid on-spot shopping. According to a survey, 10.4% of Australians prefer to buy homeware, decor, and furniture online. A quality decor website is a gem of eye-popping ideas that will enhance the visual beauty of your personal space. Decor does not simply mean the random placement of decorative objects. Being an extension of your personality tells the world who you are and how you see the ecosphere.