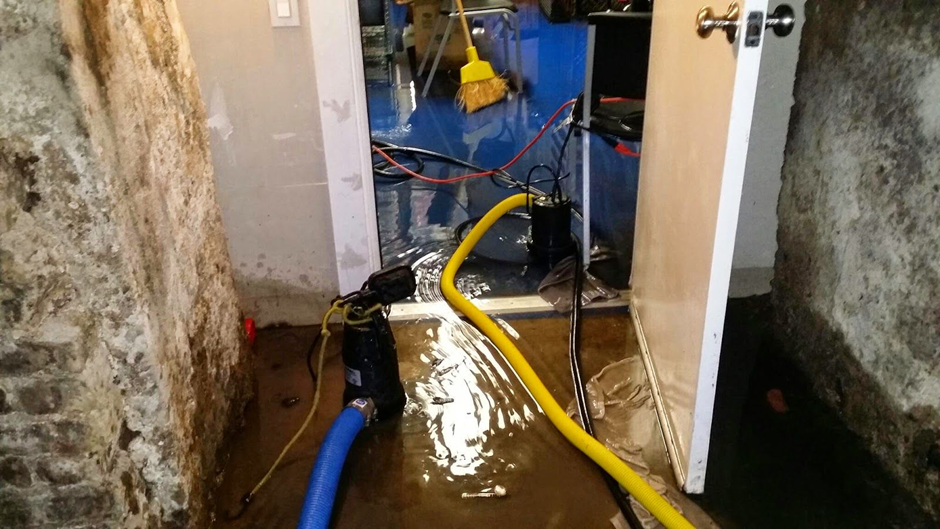 No individual wants their home to suffer from a house flood, but they happen to people who don't live in hurricanes or swamplands. That means being an aesthetic issue, it can happen anywhere and anytime, and it can become a life-threatening problem if you allow it to persist. There are many reasons for water damage, burst pipes, natural disasters, seepage issues, water heater fails, and many more.
When water damage occurs, the intelligent move is to call the professional water damage repair. But till the company comes for the restoration, you can do various things to prevent your home water damage problems. So, follow the below steps or tips, which will guide you to dry your home as quickly as possible without much damage. Let's get started: –
This step is one of the first and foremost in any water clean-up situation. That means thoroughly preparing yourself by turning off the electricity from the flooded space.
Also, ensure that you protect your hands, eyes, and mouth as the water of a flood can be contaminated with various harmful substances. Moreover, you must determine the type of water damage, whether the water is clean, gray water, or black water coming from sewage leaks or flooding of the nearby river.
If you want to avoid much damage due to water, ensure that you open up all the doors and windows to let fresh air inside your home. But make sure you only open those windows or doors from where the home is getting direct sunlight, not moisture. This step will eliminate excess moisture from the house, which also helps professional dry the home as soon as possible with the help of dehumidifiers.
Wear personal protective gears
The floodwater may look clean and clear, but it is possible to be contaminated. The reason is that when water damage occurs, it can mix with sewage, groundwater, chemical cleaning products, gasoline, and many more things which are dangerous for the health. However, these things can also tear down power lines and various other electrical lines, and you can become electrified.
So, for the best result, test the safety of the flood water before stepping in and ensure to equip with the essentials before getting your hands dirty. Some of the essentials are: –
Safety glasses
Waterproof boots
Rubber gloves
Respirator mask
Sanitize your hands regularly
The process of water damage starts with removing water from the home. For that, you can take the help of a sump pump or use a wet/dry vacuum so that you can remove standing water as much as you can. Apart from that, take the help of a mop so that anything cannot get inside the pump or vacuum. Moreover, if the flood or water damage is a few inches, then use the has-powered pump as it will remove the water quickly.
This step will be your priority as it will help you get the insurance. That means before you begin the clean-up process take plenty of photographs of the damage. This will help you to take the claims and adjustments. In this, don't forget to include pics of all the damaged structures and items that got damaged from the affected areas.
Also, make sure to repair any location where water can enter the building, like the roof. However, the repair you will do is temporary, but make sure it will last long, for a few weeks. For example, take the help of plywood: traps and tar paper to patch the roof.
Home is full of personal belongings, but some are more valuable than others. So, ensure you remove all the valuables and furniture that might be affected by water damage like mattresses, pillows, couch cushions, documents, electronics, and box springs. The reason is some of the items can become breeding grounds for mold and bacteria, so they must be cleaned with due care.
For the best result and less damage, clean all the items as soon as possible with various cleaning products and soak them with things designed for soaking up water. Also, take the help of plastic bags or different other waterproof containers to store items to keep them dry from further damage.
Sort through, throw waste
This part is very time-consuming as you have to sort things that are touched by floodwater. That means go through every item in your home that you think is touched by water, like books, plants, rugs, and inspect them.
After that, move the unsalvageable items outside and keep all of them safe till the insurance adjuster inspects them.
Once you have removed all the standing water from your home, now is the best time to remove it from the air. For that, you can rent a large dehumidifier which will make the process faster, and this option is quite affordable. Apart from that, if you have your dehumidifier, you can use that also if it is capable of drying 18 gallons per day.
Be cautious with chemical solutions.
When cleaning things with a chemical dehumidifier, make sure to take off all the mandatory precautions. No doubt you can use it to clean things but ensure to go for safety as it can be harmful, especially when your whole home is flooded with water.
Identifying the source of the leak
This is also an essential step that will help you prevent water damage in the future. Here you can seek the assistance of water damage restoration companies as they have various specialized equipment to detect the leaks in both walls and roofs.
Add a fresh coat of paint.
Once you have cleaned your home and dried it up with the help of top water damage repair Los Angeles professionals, it is a good idea to give a fresh coat of paint to your home. This step will prevent any lingering mold or mildew from growing inside once you have done all cleaning and dry work.
Take the help of a fan.
Water damage can contaminate your home air by bringing germs and various other pests inside your home. So, during the cleanup process, ensure you run your bathroom and kitchen fans and ventilators to keep the air moving and help discourage mold growth.
Apart from that, use mount box fans in the windows and set them so they will blow air out dirt, dust, and mold spores. But if the damage is high, you must call a water damage restoration service for the clean-up.
The bottom line
Are you looking for the water damage repair in Los Angeles to make your home as before? If yes, then there are a number of companies who offer this service and do quality work. But ensure you must hire the best according to your needs. The above points, which we have discussed above, are the steps to dry your home after water damage but still, if you want to ensure your home is safe from mold or any structural damage, calling the top water damage repair in Los Angeles will be the best choice.