Tech
How Schedule Makers and Other Easy-to-Use Technology That's Actually Helpful for Seniors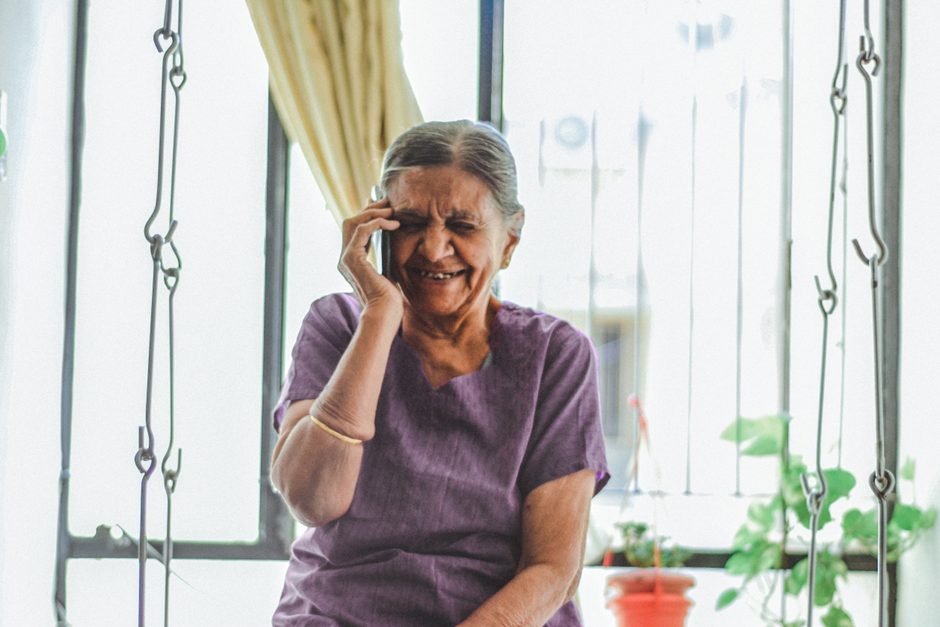 Photo Credit: Unsplash.com
Modern technology isn't just for young people. Cutting-edge tools can help people of all ages. Seniors in particular can benefit from certain innovations, which help make their day-to-day lives easier and more enjoyable. The following guide from Newsshype introduces some technologies that are actually easy to use and useful for senior individuals.
Tools to stay connected with the world
One common complaint seniors have, especially if they live alone, is a lack of connection to the outside world. As individuals stop working and socialize less, they spend more time at home, which can lead to isolation and loneliness. A smartphone is the perfect gizmo to help counteract these feelings.
Forbes Health has a roundup of the best smartphones for seniors. They're characterized by a simple interface, clear screen, and large buttons. With a smartphone, seniors can call and text loved ones, access social media, and use apps that help them get out into the world—such as these ride-sharing apps that are known to be senior-friendly.
Make the most of this technology by coming up with innovative ways to connect from afar. For example, instead of a simple phone call, use video chat instead. You can also do activities together, like having a book club or watching movies at the same time. This increases connectivity and helps seniors feel at ease.
Innovations to improve mental and physical well-being
The right tech can also help seniors stay well, promoting active and healthy aging. For example, exercise is an important part of maintaining good health as people get older. A mobile workout app can be a great way for seniors to get motivated to keep moving. Senior-friendly options include Senior Fitness, Tai Chi Fit Over 50, and Over Fifty Fitness.
Seniors may also want to combine their app with a tech gizmo like a Fitbit or similar fitness tracker. Small things like counting steps every day can help ensure they're getting the physical activity they need. They can also set themselves challenges, trying to achieve a certain number of steps every day.
A nutritious diet is another important component of good health. Seniors who struggle to prepare their own meals can use meal delivery services, many of which can be scheduled via an easy-to-use app. There are various options to choose from, including ready-to-eat meals and meal prep kits, where people get the ingredients and put them together.
Create Schedules to Help Keep Things in Order
For seniors, having an organized schedule can be beneficial for managing their health and wellness. By creating a regular routine that includes taking time for activities, social engagements, and appointments, seniors can stay connected to the community and maintain their independence. Schedules are also useful for helping seniors keep track of their medications so that they take them on time instead of forgetting or mixing dosages up. Having a reliable structure and organization can give senior individuals peace of mind as it allows them to meet their health needs without feeling overwhelmed.
Keeping a schedule is also beneficial for seniors when it comes to remembering and keeping up with doctor's appointments. Having a list of important dates and times can help them stay on top of their health needs and ensure that they are prioritizing regular check-ups with their doctor and specialist. Schedules can also be used to keep track of any additional treatments or therapies that the senior may need in order to remain healthy. This type of structure is extremely valuable for senior individuals as it not only helps them remain organized but also ensures that they are taking care of themselves thoroughly.
Taking advantage of the modern technology available is another great way seniors can use a schedule to their benefit. There are many free schedule-making tools online that allow users to create and customize their own daily or weekly routines. With these tools, seniors can plan out activities, meals, appointments, and medications in an organized layout that they can easily refer back to when needed. Having access to a free schedule maker ensures that seniors will have a comprehensive plan for managing their daily lives and staying healthy.
Technology to help around the home
Seniors who still live at home can benefit from technology in a few ways. For example, those who are nervous about living solo may want a home security system. This can help reduce the risk of break-ins. Security.org has a roundup of the best home security systems for seniors. A medical alert system can be another useful innovation for senior individuals.
Technology can also help seniors with more mundane tasks, like staying organized. Seniors can reduce clutter by digitizing paper records. Use a tool that combines PDFs together, creating a single, easy-to-access document. For example, all healthcare records can be combined in one PDF. You can even move pages in the order you need them in for clarity.
Although technology can help seniors around the home in a lot of ways, there are limits. Senior people who are struggling with everyday tasks like personal hygiene, cooking, and cleaning probably shouldn't be living alone. In this case, an assisted living center can be a preferable option, giving them the safety and security they need.
Technology can be a powerful tool for helping seniors live healthier and more independent lives. However, it's important to remember that technology has its limits, and when the time comes for older individuals to transition to assisted living, it is essential to recognize this need and make sure they receive all the support and care they require. In the meantime, tech solutions, like utilizing free schedule-making tools online, can be incredibly beneficial in allowing seniors to maintain a comprehensive plan for managing their daily routines and activities. Taking advantage of such tools can go a long way in providing senior individuals with the independence they desire while ensuring their health needs are taken care of in an organized fashion.