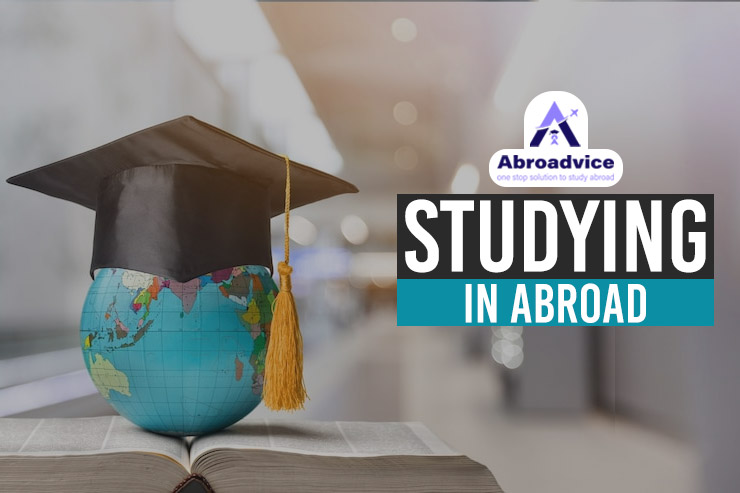 Education
How to get scholarships to study abroad for Indian students
4 Foreign Scholarships for Indian Students and How to Get One
Moving out of India to study abroad is a lifelong dream and a matter of pride for many middle-class Indian families. Not to mention, becoming eligible for a reputed university like Oxford or Harvard is also a great academic achievement. However, the financial burden of higher education often becomes a primary concern for them. Blowing out the life savings on their children's education or applying for a huge education loan can be extremely risky. Hence, getting an international scholarship can bring great relief to the students. But the process of applying and qualifying for an international scholarship program is difficult. Hence, here are the details of four scholarships that can fulfil your dream of studying in abroad.
National Overseas Scholarship
The Indian government propagated this scholarship for students who want to study abroad. You can avail this scholarship easily within a month by intimating the Ministry of Social Justice and Empowerment. Each year, the government allows 100 candidates to be eligible for the National Overseas Scholarship. However, not everyone can apply for these 100 slots. You must be from any of these target groups –
Schedule castes – 90 seats
Semi-nomadic tribes, denotified tribes – 06 seats
Traditional artisans and landless agricultural labourers – 04 seats
Eligibility Criteria –
Students must be under 35 years of age as of April 1 of the election year.
The annual income of the family should be less than INR 8,00,000
The candidate must apply for either Master's or PhD level courses in any discipline
The applicant must have a valid undergraduate degree for Master's degree courses and Master's degree certificates for PhD courses.
The students should have a minimum of 60% marks across all the examinations.
This scholarship provides financial support, from tuition fees and maintenance allowance to visa fees and even medical insurance premiums in a different country.
Fulbright-Nehru Master's Fellowships
This scholarship program is open to all Indians with an extraordinary academic record who want to pursue an MBA or any master's degree course in the US. This fellowship covers different fields of study like Heritage Conservation and Museum Studies, Arts and Culture Management, International Affairs, Women's and Gender Studies, Journalism and Mass Communication, and several other fields.
Eligibility Criteria –
Candidates must have a bachelor's degree from US or equivalent from a recognised Indian university.
The students must pass the bachelor's degree course with a minimum of 55% marks.
The course must be a four-year program or should be a full-time postgraduate diploma course.
Applicants must have at least three years of professional work experience.
They cannot have any other degree from another US university
Additionally, the candidates must be motivated individuals and have leadership skills.
Fulbright-Kalam Climate Fellowship
This prestigious scholarship program is sponsored by USIEF  and focuses on students who want to pursue higher studies on climate change-related issues in the US. Students can use this scholarship money to fund their doctoral and post-doctoral research. The final list of eligible candidates is affiliated with a US host university.
Eligibility Criteria –
Candidates must have a PhD degree from the last four years. They should also perform their doctoral research in the same or appropriate field.
Suppose the candidate is applying for the Academic and Professional Experience category. In that case, they must have a PhD or equivalent degree within a minimum of five years of experience in research or teaching.
Students can visit their website and fill up the form to apply for the scholarship. This scholarship covers everything from J-1 Visa support, insurance from accidents and sickness abiding by US guidelines, flight fares, to monthly stipends and professional allowances.
The Inlaks Shivdasani Scholarship
This scholarship is granted to any young Indian student who wants to study at any top university in the US, UK, or any European country. You can apply for this scholarship from their website for several courses like MPhil, MBA, or doctorate programs. You must have a valid passport and satisfactory academic results to qualify for this scholarship.
However, you cannot avail this scholarship if you want to pursue higher studies in –
Computer science
Business and Finance
Fashion design
Public health
Engineering
Medicine
Management studies
Dentistry and related courses
Music
The rest of the eligibility criteria are –
The applicant must be of Indian nationality
They must have a CGPA of 7.2, 70% marks, or a GPA of 2.8 from any recognised Indian university if they want a scholarship for Mathematics and related subjects.
For Humanities, fine arts, law, architecture or social sciences, the cut-off criteria is a CGPA of 6.8, 65% marks, or 2.6 GPA from any recognised Indian university.
Applicants must be below 30 years of age while applying.
This scholarship offers maximum funding of USD 10,000 apart from offering complete coverage of tuition fees, health allowance, living expenses and one-way travel.
Parting Thoughts:
Getting a scholarship is never easy, and you need to plan well in advance to get one. There are several tips and tricks that students need to remember before applying for one. Hire an expert or ask someone with prior experience and work accordingly to get a scholarship and fulfil your dream of studying abroad.
ne. Hire an expert or ask someone with prior experience and work accordingly to get a scholarship and fulfil your dream of studying abroad.