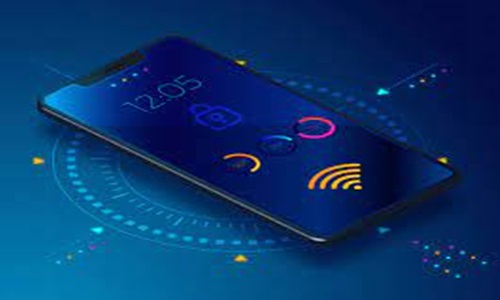 Tech
How to Keep Your Phone Safe from Tracking
You are aware that your smartphone knows your location. That's how GPS operates, the internet knows your current location, and that's why Google and Facebook display your local advertisements. In the current digital market, location information, like other information on your smartphone, is valuable for online marketers.
Personalized advertisement is among the most profitable businesses on the internet. Organizations are keen to display your adverts for things you are likely to purchase, and the information you provide allows them to do so. It has even become the primary business model for specific organizations.
Thankfully, you don't need to put up with this type of data collecting if you do not want to. These techniques are lawful because the organizations that employ them allow you to choose in or out, but not everyone is aware of how to modify the settings. We will demonstrate how to turn off your device's location tracking and enhance your mobile security. Are you willing to go dark? Let's get this party started.
Tips to Secure Your Phone from Tracking
1. Make Adjustments to Your Device's Location Settings.
You can disable monitoring on Android and iOS, but organizations do not make it simple. The function is hidden deep under your phone's privacy settings, and it logs your everyday activities by default.
It is called "Frequent Locations," It maintains a record of where you've been and how long you've been there. Depending on how long you've been there and how often you've visited, it can even tell where you work and live.
You can disable this function if you find it unpleasant. The essential procedures are listed below. However, you may have to follow a detailed list of instructions based on your operating system and device model.
Here is how to turn off location tracking on iPhone:
Go to "Settings."
Select "Privacy."
Click "Location Services."
Scroll downward to "System Services."
Choose "Significant Locations" to see and turn off the logged record of where you've been.
You can also erase your data by selecting "Clear History" from this menu.
On Android Devices, turn off location settings.
Go to "Settings."
Scroll downward and select "Advanced" or "Location" if you have a work profile.
Turn off "Use location" at the top of the screen.
Click "Clear Location History" at the bottom of the page under "Location History" to erase your phone's location caches.
Follow this procedure on your Android smartphone for every Google Account you have.
2. Limit Ad Tracking
Stopping location tracking may seem harsh; that's why you might want to fight the advertising directly. Fortunately, both Android and iOS have built-in settings for limiting and minimizing ad tracking.
These solutions will not wholly prevent firms from monitoring your smartphone activity, nor will they minimize the number of adverts you view. They will help you reset your advertising ID and deactivate any targeted ads accounts linked to your devices.
On both iOS and Android, here is a way to turn off ad tracking:
iPad, iPhone, or iPod Touch
Click "Settings"
Go to "Privacy "
Select "Apple Advertising "
Turn off "Personalized Ads." You can also see information about your advertising targeting here.
Android
Click "Settings "
Go to "Google "
Select "Ads"
Turn on "Opt out of advertisement personalization."
3. Prevent Google from Tracking Your Activities
Although if you have modified the privacy settings on your Android and iPhone device, Google applications have come under fire for retaining your location information. Consider these options to disable Google's location monitoring permanently:
You should turn off application and web activity:
Go to your Google Account and sign in.
Select "Data and personalization."
Under "Activity Controls," click "Web and Application Activity" and turn it off.
Scroll down to "YouTube History" or "Web and Application Activity" and press "Manage Activity" to get your activity deleted automatically. Tap the three-button option on the upper right side and select "Keep activity for." Here you can change the time frame.
You may disable the various data stored in your Google account there. While pausing Location History prevents Google from publishing your moves to your Timeline, location information on your web, and Application Activity.
This amusing information is significant. It would help if you also suspended your Web and Application Activity toggle to stop location identifiers from being saved. None of your Google accounts activity is recorded in your profile when you disable this function.
4. Switch to a Different Phone Browser.
Private internet browsers are recognizable to most of you. However, few people know browsers that enable you to search the web on a mobile phone with significantly less monitoring. It is helpful if you desire to search for a product without being bombarded with advertisements later.
To prevent Google from keeping your browsing activities, utilize Incognito Mode in Chrome. Launch Chrome, and click the New Incognito tab from the three-dot option to the right of the URL bar.
Another good solution is Mozilla's free Firefox Focus software, which deletes browsing data and passwords after each session.
iPhone customers can also use the standard Safari browser to open a private tab for private surfing. Select "Private" from the window symbol in the bottom right area. To get out of private mode, repeat the instructions above and press "Private" to revert to your regular browsing windows.
Different search engines like DuckDuckGo, which do not follow you as extensively as Google, is a good option if you do not like the thought of Google logging all of your search queries.