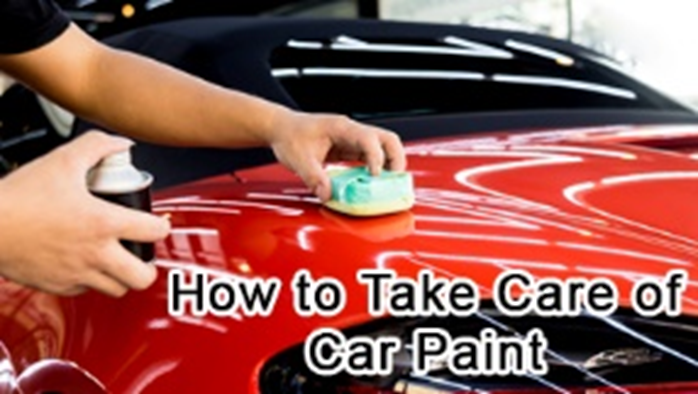 When you look at a car, then the very first thing that captures your attention is its dazzling shine. A good looking car will always make the head turn irrespective of the model and design. It would not be wrong to say that just as you look after your skin, you must also take excellent care of your car's paint to make it look brand new all year round.
Now, a question may crop up in your mind about how to protect your car paint easily, right? Well, if you are thinking that protecting the paint of the car is not your cup of tea or it is a professional job, then you may be completely wrong. You will be really surprised to know that maintaining the original paint of your car that everyone admires is quite an easy task. All you need is to consider some simple and effective tips. So, let's get started.
Keep Your Car Covered
Using a car cover is, no doubt, one of the best ways to keep your vehicle's paint in top shape. During the hot summer days, the car gets exposed to the dangerous ultraviolet rays of the sun, dirt and dust. Furthermore, if you are not using a car for a long period, then putting a cover is a right option to prevent your car from looking ugly.
Wash Your Car Regularly
Washing your car thoroughly with a branded soap is highly recommended by the car repair and service providers in Gurgaon to make your vehicle look at its best. This will not only clean the dirt and bird droppings, but also help in getting rid of the stains that may do more harm to your car than good.
Dry the Car Thoroughly
Many people have a misconception that only washing the car is enough to ensure the superior shine, but what they neglect is drying the vehicle is equally important. If you think that the water will dry naturally, then you are making a big mistake. By not drying car using a soft towel immediately, the water spots may leave the permanent marks that can damage the paint
Clear Coat Protector
If you go to a showroom to purchase a car, then the glossy shine or finish of the vehicle will certainly catch your attention. If you also want the same look or finish for your car, then using the clear coat protection may turn out to be an excellent option. It keeps the dust and UV rays of the sun at bay and helps in preserving the car paint.
Wax Your Car
If you want your car paint looking new always, then waxing it every year is what you need. Waxing provides an extra layer of protection from the dust, water, pollution and dirt. Additionally, it also goes a long way in preventing the minor scratches effectively. Make sure that you do not use the cheap products, otherwise, you may end up paying more to the car repair expert in a garage.
Use the Paint Protection Film
If you have purchased a brand new car and want to maintain its original paint for the years to come, then you can think of using the paint protection film. It can be applied very easily and most importantly lasts for a longer period of time. Also, the film acts as a harmful shield from the harmful ultraviolet rays of the sun, dust and the scratches.
The Final Thought
In the end, the choice is yours with regard to how you want to take care of your car paint. It is always better to take the preventive steps rather than selling out a considerable amount of money in a car paint shop. If you turn a blind eye towards the maintenance or paint job of your car, then the value of your vehicle may also depreciate. So, take effective steps to maintain the shiny paint texture of your car and make an impression.