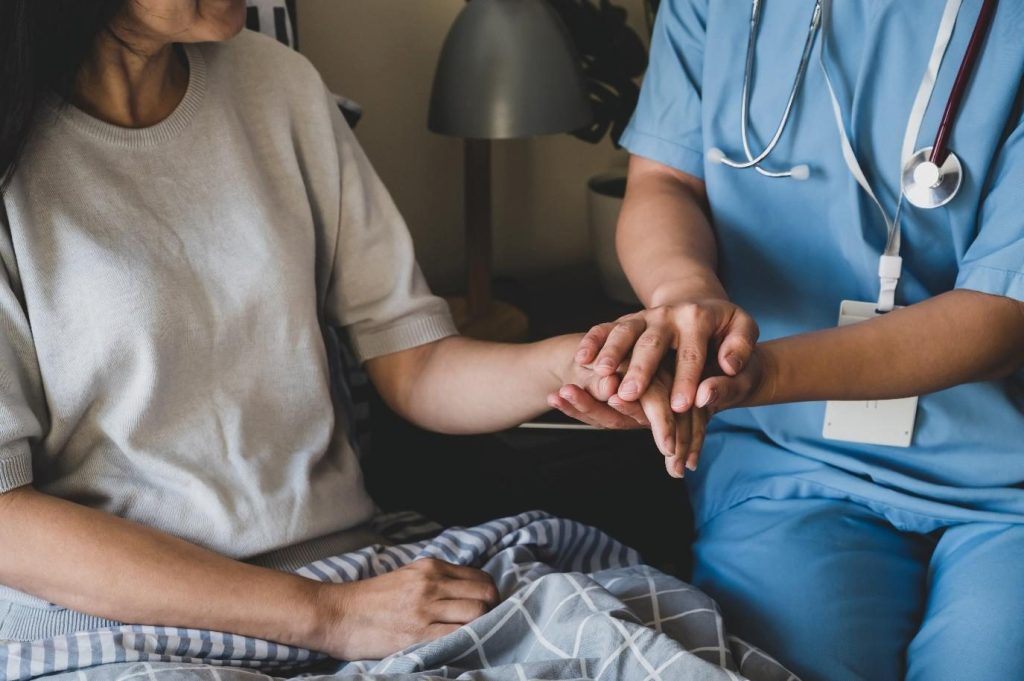 Health
The importance of ethical decision making in nursing
Ethics and honesty are synonymous with nursing. In the US, nurses have been rated as having the highest ethical standards among all professionals for more than two decades. Again in 2023, Gallup's annual study found that more than three-quarters of adults rated nurses as having "high" or "very high" ethical standards, putting them way ahead of even fellow healthcare professionals such as medical doctors and pharmacists.
Central to the unprecedented ethical standards that are upheld in nursing is the concept of ethical decision making, which encompasses a range of moral principles and a defined set of actions that are followed based on these moral principles. Every nurse, when faced with a dilemma or challenge, will follow a code of ethics to work through the situation and come to an informed and compassionate decision.
A few of the principles that nurses uphold include trying at every stage of the process to protect a patient's rights, religious beliefs and privacy while ensuring care is always high-quality, safe and responsible. The American Nurses Association (ANA) states that ethics are "non-negotiable in any setting", which means the code is strictly adhered to at all times as opposed to being loosely followed. This is a major reason why ethical standards are consistently high in nursing and healthcare.
If you already have a Bachelor of Science in Nursing (BSN) and want to develop ethical standards based on the core concepts underpinning health systems, an MSN program in leadership could take your career to the next level. An MSN-NSHL program, such as the one offered by University of Indianapolis, will enable you to better understand how to make important, ethical decisions. These programs can be completed part-time and online, so you can continue in your nursing role and won't have to relocate to campus.
Upon completing such a program, you will be in a better position to meet the ethical challenges of day-to-work in hospitals and health facilities. Rather than defaulting to the best course of action based on purely health-related factors, you will instead use those factors combined with an ethical code. As a nurse, there might not always be a completely ethical action, but you will always strive to make the most ethically conscious decision possible.
Ethics shape every aspect of a nurse's responsibilities. A nurse will use the code of ethics and moral principles to inform how they act and make decisions when caring for a patient. This is very important in healthcare as there are often variations in health quality in different communities and demographics, such as in low-income workers or ethnic minorities. There are a variety of social and cultural determinants that nurses must respect and understand when making ethical decisions.
These disparities and changing factors can make it more challenging to administer certain treatments and to target the best possible outcomes. These will be evaluated against ethical principles, which according to the Oncology Nursing Society are: nonmaleficence, beneficence, autonomy and justice. Nurses have a non-negotiable obligation to not hurt patients or allow anyone else to (nonmaleficence) while demonstrating kindness (beneficence) and respecting their wishes and taking their requests into account (autonomy).
Following these principles helps nurses to make ethical decisions in any given situation, which ensures the quality of nursing is upheld at every stage of patient care, from initial diagnosis through to treatment and discharge. They will strive to do this even when some treatments may be prohibitive due to cost, or when the effects of the best medicine may cause effects that impinge on a patient's beliefs. These challenges will arise regularly, and nurses will need to work through them based on the ethical framework.
The benefits of ethical decision making are wide ranging. When a nurse uses a code of ethics and follows strict principles based on values, virtues and obligations, they will deliver a higher standard of care. The American Nurses Association's nursing code outlines these principles, which include compassion, responsibility, safety, advocacy and social justice. Following these principles during decision making significantly decreases the chances of a patient being neglected, harmed or subjected to the wrong course of treatment.
Ethical decision making is especially crucial in end-of-life care when different social and cultural factors are even more prevalent in determining the best course of action. It also supports evidence-based practice (EBP), person-centered care and clinical leadership efforts. Ethical decisions have a positive impact on almost every facet of healthcare. Nurses will also find that their ability to make important decisions each day is easier and less complex when they follow and work from an established code of moral principles.