When we lose the person who has been dearest and closest to us, it would feel like the whole hell broke loose. Losing a loved one cannot be recuperated n any means, and for that matter, it is also very difficult to know what to say or how to adequately express your deepest sympathy. Knowing that a person is in pain would automatically trigger sympathy and most likely we would like to do whatever it takes to make that person feel a little bit better.
Even though merely being close to a person whose loved one has died is enough in such situations, saying a few comforting words or doing something that would make them feel supported is also needed. In times of grief and sadness, people need to offer comfort and let them know that they are valued and not alone. If you are uncertain of how to reach a person in grief, or if you are struggling to find the right words and show support, here are some of the ways you can offer or show condolences in the right way.
Reach out with words
Nobody can relate to the person who has lost a family member or a friend, but if you show kind, genuine, and honest words you can help them feel uplifted. Very often a few simple and short words can bring immense comfort to those who are grieving. It is crucial to note that you shouldn't say anything that would signalize that you are trying to minimize the pain or trivialize the experience, especially avoid saying to them that they should move one. A simple word of condolences would be enough, but make sure you start mildly such as "This must be really hard for you." By expressing kind and warm words, you make them feel as if they are not alone, forgotten, or isolated in these harsh times.
Send flowers and a caring gesture
In most cultures across the globe, people say farewell to their loved ones with flowers. By sending beautiful funeral flowers, you would demonstrate a polite and kind gesture for the person who has just passed away and their family. For centuries, flowers have been a common expression of sympathy and condolence. By sending out or giving flowers you not only show how much you care about their loss, but you also give a message that you respect the deceased and that you would like to make your contribution to the family. Consult your florist about what flowers would best suit a funeral or ask them to recommend the best blooms that would adequately show how deeply sorry you feel towards the person who has passed away and their family.
Write a caring message
Alongside flowers, you could send a personalized or hand-written card to show your affection. Just because we live in the world of technology and the Internet doesn't mean that you should send an email to offer condolence. What's more, it would be absolutely rude and personal to send an email or a plain text message if you are close to them. In those cases, the best option is to send a caring card, preferably hand-written, to their address. On the hand, if you are not so close, sending a text message would be acceptable in that case, but don't expect to get a quick response as they are in grief. A more welcoming option would be to give them a phone call rather than sending them a text message because usually, people would like to have someone to talk to or at least hear a soothing voice.
Only have words of praise
When you do get a chance to reach the person in grief, the chances are that you would see them totally disoriented and drained. The sadness and pain when someone who you love dies is incomparable, so never say words that would sound like they would pass, because they never will. Let the person know you are by their side at all times and that they can count on your support during this difficult period night or day. The most eligible way to do this is to say words that praise the deceased person such as "He/she was one-in-a-million"; "We are all privileged to have known him/here"; "You can always count on my help"; "If you need anything, just let me know", etc. Trying to find the best ways to express condolences and sympathy is not easy, but the most important thing to remember s that you should just try to reach out and offer your support and love even if you don't have a word to the user.
Offer (tangible) help
For many people, this is probably the worst period in their lives. With that in mind, they won't have the will or energy to step out of the house or do some vital chores around the house. Another beneficial way you can show sympathy is through some actions. Since the people who are mourning a loss would feel disoriented and in pain, you could offer to buy groceries for them, refill the refrigerator, or do some basic chores around the house for them such as vacuuming, dusting, or washing up. Helping through action is a good way to show appreciation because people who you love grieve and they surely don't even think about housework. Only be mindful of their state and better ask them whether they need some practical help because some may get offended. These acts of condolence are always welcomed but also don't let it become a habit but merely a help for a month or two.
Show sympathy through deeds
It can be unbearable to watch those you love mourn and grieve, and if you feel helpless and unable to assist them or take away the pain, try being of use. You can also show sympathy through some actions or deeds. For instance, do some practical help or acts of condolences to let the grieving person rest. Offer to do specific tasks that would be the lifeline they need at that moment. Some of those tasks are mundane daily activities but could be of great assistance. For instance, drive them to or from the hospital or cemetery, offer transportation to other facilities, cook some meals or order food, assist with daily tasks such as walking the dog, and so on.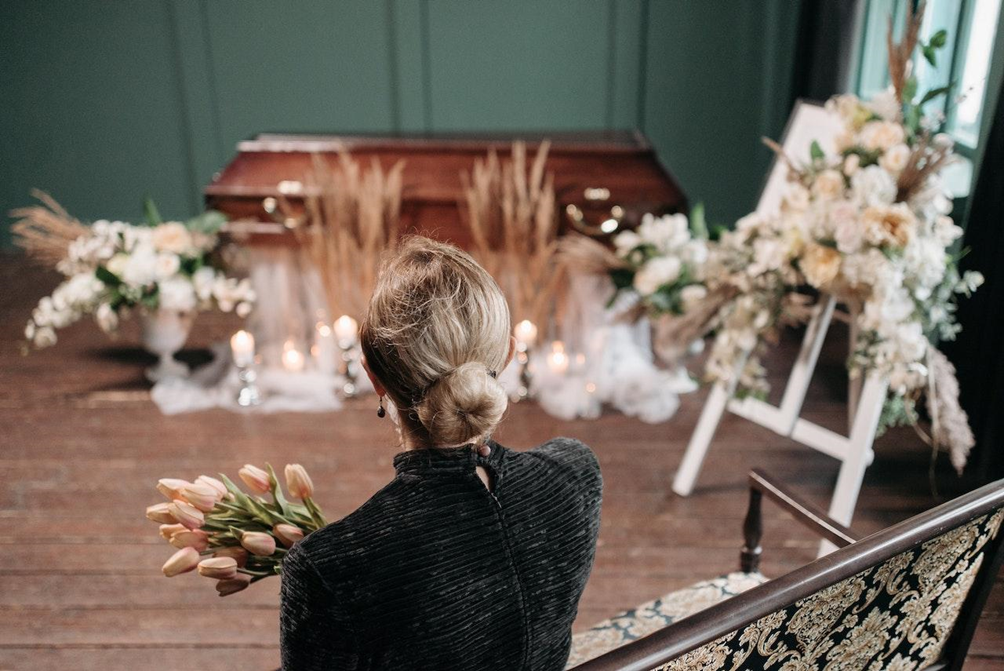 Just listen and be "there"
One of the most notable ways to express condolence is to sit next to a grieving person and just be silent for some time. The worst case scenario would be to press the grieving person into talking about everyday things, or pretending that nothing happened. Try not to be strained but offer comfort and support with your heartfelt silent presence. This literally means not ushering a word if you don't have anything sympathetic or caring to say. Pause for a few moments, squeeze their hand, and give a warm and reassuring hug. The sorrow and pain a person feels can be transferred and sitting in silence would immediately give them a clear insight that you care and that you are there to show support even if you don't a word to say.
Share a sweet memory
If you do get the person in grief to talk, the best way to show your compassion is to share a nice memory of the person who has passed away. Say a word or two that will remind them of the relationship or some action that you had, don't be afraid or resistant to pronounce their name, on the contrary, try to recall and reminiscence fun and sweet moments the person had, recall their laughs and deed, and gather all the positive and loving memories you had. Don't push too hard to find a nice memory to share, just go with the flow and let the words slowly come. By sharing a sweet and even fun remark about the person who had died, you would bring huge comfort to people who are mourning.
Give them space
There are a few "don'ts" when expressing condolences and sympathy. Depending on the person, everybody expresses grief in their way. It can be hard to pinpoint how a person is feeling unless you have gone through a such stage in life, so it's advisable not to do something rather than overdo it. As it is normal for individuals to experience grief in their way, it is also normal not to say something that can only worsen their state. For example, don't say what you would have done if you were in their shoes, don't try to refer to the afterlife, don't be overtly upbeat or try to suggest them to find a positive angle, and similar. It's wiser to give them space until they utterly recuperate mentally and physically.
All in all, by all means, offer your full support even if it's a silent presence. The most compassionate way to express condolences and sympathy is by being attentive and following the above-mentioned rules.
Apart from this, if you are interested to know more about Fruit Baskets then visit our Business category.