Fashion
The Ultimate Guide to Women's Loungewear: Elevate Your Comfort and Style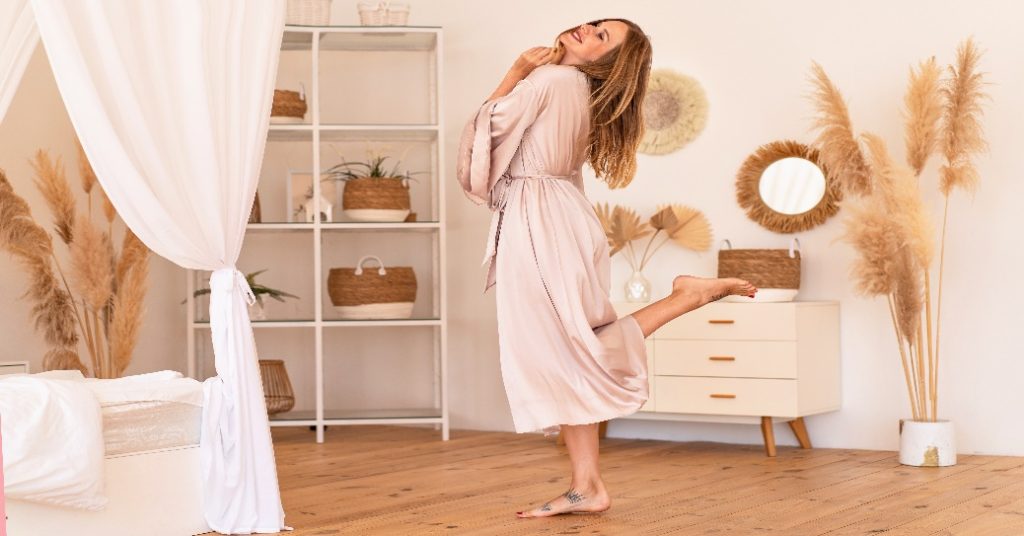 Loungewear has become an indispensable part of women's wardrobes, striking the perfect balance between comfort and style. It allows women to relax while still embracing fashion effortlessly. And if you are in search of elevated relaxation then look no further than our comprehensive women's loungewear guide! With a vast selection spanning from pajamas and dressing gowns to hoodies and sweatshirts; we've curated the best options for ultimate coziness. Explore all possibilities as we assist in finding the ideal lounge wear to suit your personal needs.
Comfortable and stylish pajamas:
The ultimate in women's loungewear has got to be pajamas – offering unrivaled comfort and versatility that's perfect for relaxing at home or enjoying casual outings. But when selecting your PJs it pays to be fussy about fabrics like cotton viscose cotton sateen, flannelette or bamboo elastane – all popular choices with something for every preference. As well as being practical though sleepwear can also reflect personal style thanks to the range of patterns available like timeless floral designs that add delicate femininity to any outfit. And if you're seeking inspiration for a feminine PJ set that delivers on both fashion and comfort fronts then our lovely Jasmine Viscose Elastane Henley Tee & Tapered Pant Set is worth considering.
Embrace the comfort of dressing gowns & robes:
Indulge in the ultimate luxury loungewear with dressing gowns and robes. Explore the variety of fabrics available, from warm polyester fleece for colder months to breathable cotton, viscose elastane, and viscose cambric for warmer seasons. Discover the different lengths, styles, and options like shawl collars or kimono. The Damask Shawl Collar Fleece Dressing Gown will capture your attention with its plush softness and engraved damask print, ensuring a lavish and comfortable lounging experience.
Hoodies and Sweatshirts – Cozy Essentials:
Hoodies and sweatshirts are essential staples in any loungewear collection. Explore the wide range of fabrics and styles available, with a special mention of the beloved 100% Peached Cotton Brushed Fleece. Discover the Alice In Wonderland Ultra Soft Fleece Hoodie, designed to envelop you in warmth and comfort. Unveil the magic of its super-soft touch and brushed fleece interior, ensuring a snug and stylish lounging experience.
Track Pants – Classic Comfort for Every Occasion:
Discover the versatility of track pants, perfect for lounging, running errands, or even working out. Uncover different styles such as joggers or tapered and learn how to pair them with comfortable tees or sweatshirts for a complete look. Explore the Grey Marle Ultra Soft Cotton Fleece Track Pants, designed to provide maximum comfort and warmth during winter. With their soft-touch peached cotton fabric and a stylish grey marle color, these track pants will become your go-to choice for relaxation and casual outings.
Leggings: Style and Comfort In One
Delve into the world of leggings, an ever-popular loungewear option for women. Learn about the different materials available, from breathable cotton to flexible polyester and spandex blends. Discover the High-Rise Fully Stretched Yoga Lounge Pants, the epitome of versatility, offering comfort and flexibility for both lounging and active pursuits. With their 4-way stretch fabric and high-rise design, these leggings are ideal for any occasion.
Loungewear Sets – Effortlessly Coordinated Comfort
Explore the convenience of loungewear sets, providing a coordinated and effortless look while ensuring maximum comfort. Learn about different materials like cotton jersey, bamboo elastane, and polyester fleece, and their suitability for various seasons. Dive into the world of the Leopard Jacquard Luxe Fleece Jumper and Pant Set, a stylish and cozy option for winter. Its seriously soft-touch fabric, combined with the classic leopard print pattern, ensures both warmth and a touch of personality.
Lounge Pants – Comfortable and Versatile
Discover the casual elegance of lounge pants, designed for ultimate relaxation at home or quick errands. Learn about the soft and stretchy materials used, such as cotton jersey, bamboo elastane, and viscose elastane. Explore the Navy Ultra Soft Cotton Jersey Lounge Pants, offering a flattering tapered leg design and a wide elasticized waistband for maximum comfort. These pants are perfect for both casual wear and lounging, providing a versatile addition to your wardrobe.
Lounge Top – Casual Comfort and Style
Complete your loungewear ensemble with a comfortable and casual lounge top. Explore different materials like cotton jersey, bamboo elastane, and viscose elastane, and discover the various styles available, including long-sleeved tees, Henley tees, sweatshirts, and tanks. The Leila Bamboo Elastane Henley Tee is the epitome of comfort and style. Crafted with environmentally sustainable bamboo and elastane, this leisure top provides a comfortable and loose fit, as well as moisture-wicking abilities. Additionally, its neutral hue seamlessly complements any loungewear bottoms.
Conclusion:
Investing in our comfy wear staples is always smart when done right- like keeping an eye out for attractive discounts! Utilizing Adat.ae coupons can unlock substantial savings & discounts across various brands & items, including luxury dressing gowns from designers or comfortable sets from trendy retailers- which make a significant difference when finalizing our purchases.
Women looking for value additions in their wardrobe know where to go; H&M stores! Its selection of lounge-wear options spanning pajamas-to-lounge-pants guarantees variety without compromising on style or trustworthiness. With Adat.ae coupons offering fantastic deals; mix comfort with fashion by shopping with us today!
Apart from this, if you are interested to know more about Business Loans For Women then visit our Finance category