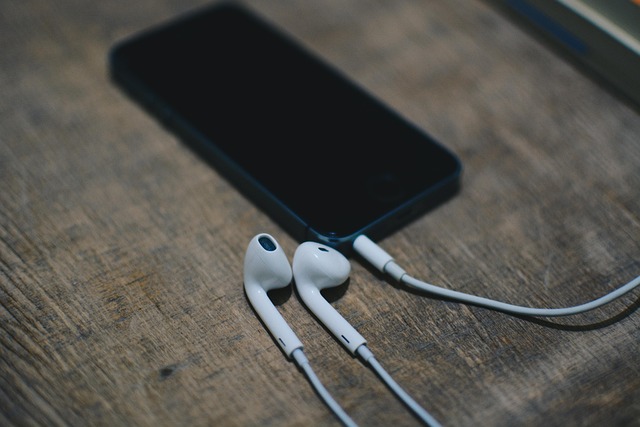 Tech
Troubleshooting Headphone Jack Issue with Apple Phone Repair Store
Years ago, when Apple decided to remove Headphone Jack from the iPhones, they said that this technology had become old and was not used efficiently. At that time, all the android users and companies laughed at Apple for taking this decision, but they have now removed the Headphone Jacks from flagship mobile phones. But there are still people who love the 3.5mm headphone slot, especially people who are using older models of iPhone or mid-range budget devices. Headphone jacks are reliable as all the other spare parts of smartphones, but they are also prone to damage and glitches. Have you noticed any scratchy sound while receiving a call or listening to music via headphones? Or maybe there is no sound generating despite your headphones being plugged in properly?
Steady Fix, an apple phone repair store in Hialeah, deals with multiple issues with smartphones, including headphone jack issues. However, they also provide tips on troubleshooting the headphone jack problem without any big risk before taking your smartphone to a repair store. Let's dive in and see what these tips are. 
Fix the Headphone Jack on your phone
Headphone jacks are designed for multiple entries, so people don't usually expect them to be damaged. However, sometimes you can't hear audio from your headphones connected to your headphone jack, or the sound you hear is disrupting and disturbing. In either case, there can be multiple reasons for the headphone slot not working.
Check your Headphone
Many people overlook this simple issue and don't take it seriously, which is why it is mentioned in this guide. In many cases, there is no problem with the headphone jack. Rather the problem exists in the headphones. If you are unaware of the culprit, you should try plugging in your headphones to any other smartphone and see if the sound is coming from it or not, If not, the problem may exist in your headphones, and you need to replace them. But if the headphones are working fine on every device, you should move on to the next troubleshooting steps for the headphone jack problem.
Check your smartphone's settings
If your headphone seems to be working fine on every mobile phone, then you should check your phone's settings. Press the volume key from your smartphone and expand the panel to see if the media sound is fine, then move to the next tip.
Check for Dirt and Debris
The smartphone is the most used technology people sometimes misuse because of their daily use. From going to job to walking out to the park, we take our phones everywhere, which is why the chance of getting dirt and debris inside the headphone jack increases. You can take the dirt and debris out with the help of a toothpick or cotton bud. You can also use compressed air to blow the dirt out, but one must be very careful. A cell phone repair service in Hialeah also suggests using a lint-free cloth to remove the blockage caused by dirt. Before cleaning the device, ensure you have switched it off to avoid any circuit damage. These two methods will help you remove the dirt if it has found its way to the headphone jack.
Restart your Smartphone
If any damage occurs to your device, one of the oldest and most common ways that phone repair stores suggest is restarting your phone. Restarting resolves most of the problems concerning your phone. Maybe you are also lucky enough to catch a break through a restart.
Disable Extra Audio Connections
The audio world is changing and moving towards Bluetooth and wireless methods. But there are still devices that have Bluetooth as well as headphone jacks. Sometimes, the interference between the two causes a problem in the headphone jack. Before using headphones, make sure that the Bluetooth is turned off. If it is on and paired, it might be causing the headphone jack not to work.
Software update
Software updates come with bug fixes, security options, and many new features. Sometimes the issue occurring in our mobile phones can be caused by older software versions. Updating software can solve half of the problem. To update, go to settings, Software updates, and update the software. Do not set it to "Remind me later."
Check the Apps
The headphone jack issue can also be related to software and hardware. It might be possible that you have an app downloaded to your smartphone that is not detecting the headphones when you connect. But when you use any other app, the headphones work perfectly fine. In that case, you must force restart the app or delete it and then reinstall and see if the app is working fine and you can hear the sound in headphones.
Wrap it up!
All the fixes above have been tried before and solve most of the headphones-related problems. If nothing works on your device, it's time to take it to a professional technician. Tell him the issue you are facing with your headphone jack, and he might replace it or repair it, depending on the problem.
Apart from this, if you want to know about Services Offered By Samsung Repair Center then please visit our Tech category