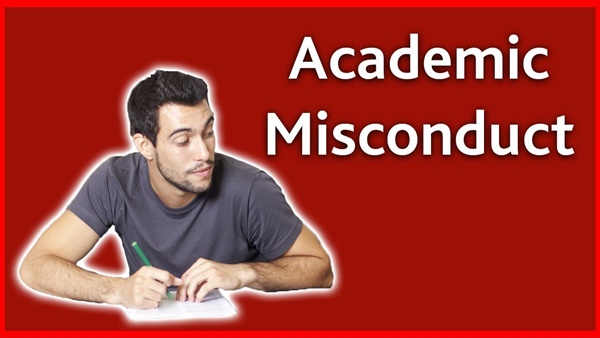 Education
What Are the Most Common Types of Academic Misconduct?
Academic misconduct can be any unfair activity that a student or group of students do to gain in any academic activity. It is an activity attempted by a student after knowing the consequences, however, this doesn't have to be taken into consideration for determining whether academic misconduct was intended or not. Any negligence cannot be ignored by the authorities when stating any student responsible for academic misconduct. According to Lento Law Firm, many types of activities are considered academic misconduct, but here are some common types:
1. Plagiarism:
Plagiarism is when you copy someone else's ideas, thoughts, writings, or any such intellectual work to create as your own. When you state another person's work as your own you are liable for academic misconduct. It is not only copying the entire work but plagiarism is also when you manipulate someone's work a little to disguise it and claim it as your own.
2. Cheating:
This is one of the most common types of academic misconduct that also happens quite often. Cheating usually occurs during examinations when a student tries to copy another student for academic benefits. However, this can get you into serious trouble.
3. Buying or selling assessment or question papers:
There have been instances when someone has tried to leak your examination papers. However, buying and selling both are considered equal offenses. And therefore, neither should you buy nor promote anyone to buy any such leaked assessment or examination question papers.
4. Forging a signature on academic records:
Students get scared when they score less during examinations and try to hide their academic records from their parents or guardians. But, unfortunately, you'll have to present your academic report card to your parents for signature. Mostly, this is when students try to forge signatures so that they can escape the scolding.
The pressure of scoring well or keeping their academic records excellent makes students use unfair means to attain it. However, this doesn't mean that the students are not at fault. But, even educational institutes must provide proper training to their students and teach them the right way to handle pressure. Moreover, everyone should understand that a small wrong activity can cause long-term trouble and students can hamper their careers because of negligence. Hence, it is your responsibility to ensure that you don't attempt any academic misconduct for short-term academic gain and focus on the bigger picture. If you are accused of any type of academic misconduct you may be suspended, or expelled or your university can cancel your degree.
Apart from this, if you are interested to know more about Common Academic Writing then visit our Education category