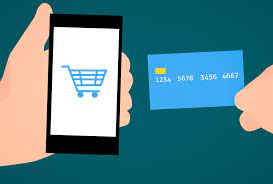 Tech
10 Reasons Why You Need An eCommerce Mobile App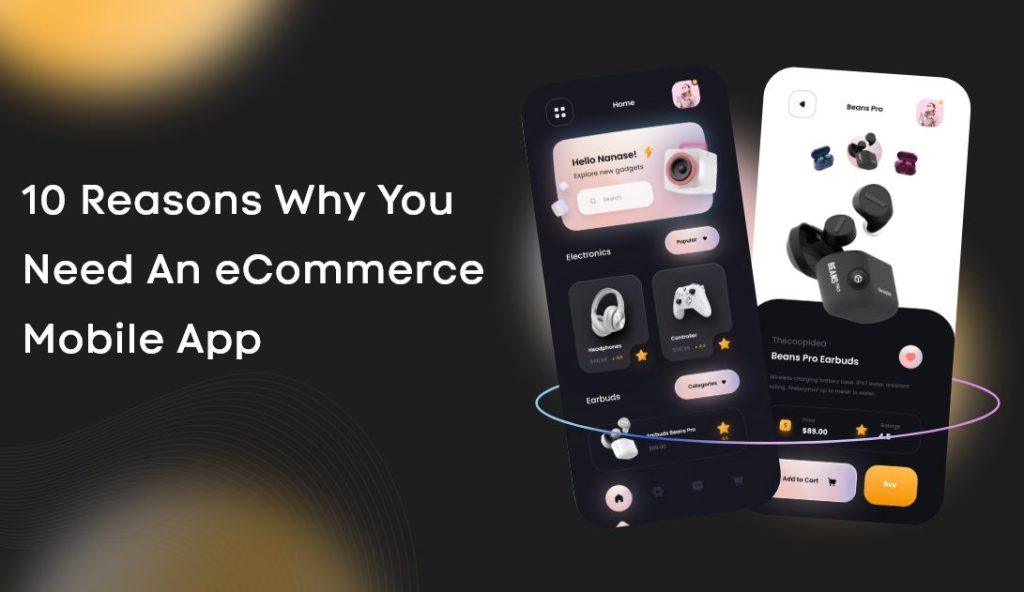 Online shopping was formerly considered a luxury and convenience, but times have changed and it is now regarded as a need. It is no surprise that mobile technology has altered human existence.
According to research, mobile devices account for 51% of all internet sales in the United States. Today, mobile app sales are increasing at a pace never before seen, thanks in part to the spread of smartphones and the influence of the internet. This has enabled people all over the world to shop whenever and wherever they choose.
Therefore, in this blog, we will discuss the 10 reasons why you need an eCommerce mobile app for your business. Let's get started,
10 Convincing Reasons To Have An eCommerce Mobile App
Here are the 10 reasons to convince you to have a mobile app for your eCommerce business.
1. Rising Mobile Commerce
Mobile commerce, often known as m-commerce, is progressively taking over the e-commerce business. While the global e-commerce market is anticipated to reach $6.8 trillion in total retail sales by 2024, more detailed research shows that m-commerce will be the primary driver of this development.
People may now buy things while riding a train, taking an Uber trip, or even from their beds, thanks to mobile commerce. By the end of 2023, mobile commerce will be responsible for 73% of all global e-commerce sales. But what is the significance of these statistics? People are becoming more accustomed to purchasing on their smartphones and tablets since they are more accessible and easy to use.
2. Provides Personalized Shopping Experience
Users can effortlessly interact with the brands they love 24 hours a day, seven days a week, thanks to eCommerce mobile apps. In reality, it's a win-win situation for both brands and customers, as the former can use push notifications to communicate with the other party in real-time.
Without a doubt, mobile apps have revolutionized the way users connect with businesses, resulting in a stronger brand-customer relationship. Through their mobile applications, brands may provide more personalized content to their customers and improve their purchasing experience.
With the advent of technologies such as AR and VR, applications have elevated the online shopping experience to an entirely novel level.
3. Better Conversion Rates
The improved user design and easy navigation of an app have a major effect on conversion rates. Mobile apps play a critical role in increasing conversions and are projected to succeed 1.5 times better than desktop sites.
Furthermore, the convenience with which they may access various options and features in e-commerce platforms enhances the typical session time of users. Increased session duration increases the probability of conversion.
One of the most important factors to think about when developing your store's mobile app is interaction, which is rapidly influencing online sales. There is zero mobile m-commerce conversion without app interaction. Because engagement factors are intended to increase app usage, organizations must ensure that their apps are suitably configured for user interaction.
4. Gain Competitive Advantage
Let's face it: a mobile app is no anymore a breakthrough in the e-commerce space. However, in this scenario, competitive advantage is defined as producing an app that better meets the needs of your customers than your competitors.
Because an app may form a deep link between your brand and your customers, it is critical to design an app that will keep users coming back for more.
Make sure you undertake extensive market research and competitive analysis to identify and hire app developers in India to execute all the features that your potential customers want in your e-commerce mobile app.
5. Enhanced Customer Loyalty
Customer loyalty and mobile apps go hand in one. An eCommerce app allows businesses to keep in close contact with their customers and get to know them better. It only takes a tap of the finger. Customers can open the app as many times as they want without becoming frustrated, as opposed to browsing the website many times.
Furthermore, you can develop loyalty programs via your app that provide customers with exclusive discounts, loyalty points, awards, and so on when they make a purchase. This promotes client loyalty. They are more devoted to your company and are more inclined to return to your app for future transactions.
6. Less Cart Abandonment
Customers abandon mobile app carts less frequently than websites because apps work faster and need a one-time sign-in process. In a nutshell, users are not required to enter their username and password on each visit.
An app can also help when a buyer becomes preoccupied and forgets to hit the "buy" button. In such circumstances, you can use reminder notifications to refocus your customer's attention. The same cannot be said for websites, because it is impossible to contact a client once your website tab has been closed.
7. High Average Order Value
A mobile app improves the user experience and conversion rates. However, the advantages of developing a mobile app for your e-commerce company aren't restricted to improving client experience and conversion rates. A mobile app is also essential for increasing a customer's minimum purchase value.
People who shop using a mobile app will find it simple to look through products. This gives them additional chances to see what you have to offer.
Over time, it has been discovered that e-commerce apps outperform both desktop and mobile phone browsers in terms of order value. If you could improve your average order value by only $10, your sales and earnings would skyrocket.
8. Time-Saving
When it comes to millennials and Gen Z consumers, time is of the utmost. They prefer eCommerce mobile apps because they want something that saves them time and makes their task easier. Furthermore, youngsters have shorter attention spans, which an app can help you leverage.
When compared with apps, eCommerce websites are slightly slower. This can have a significant impact on user experience, conversion rate, and overall bottom line because the possibility of a user leaving due to a few seconds delay in page load time is very high.
9. Best Tool For Marketing
The tremendous growth of the internet caused a change in consumer focus away from traditional forms of advertising and toward digital forms. More people are now linked to the internet via handheld devices.
Smartphones have also altered our shopping habits and interactions with brands. As sales of mobile devices continue to rise, businesses are working hard to incorporate these gadgets into their marketing campaigns.
Businesses must find strategies to provide consistent involvement through mobile phones in order to capitalize on the exponential potential of connected consumers. As per the top mobile app development company, mobile applications not only keep customers engaged, but they can also be utilized to successfully send discounts, promotions, and offers to clients.
10. Convenient Payments
Because the goal of mobile app e-commerce is to sell things, a convenient payment mechanism warrants a special mention on our list. Integrating multiple payment alternatives enhances the likelihood that customers will choose the most convenient option and make a transaction.
In-app wallets, as opposed to websites, let customers make payments directly within the app, rather than requiring additional authentication with third-party resources. Furthermore, an app can save data, saving clients time from repeatedly entering payment information.
High security is a significant benefit of conducting transactions via mobile apps. To protect sensitive data, mobile apps frequently use two-factor or biometric authentication with fingerprint or facial recognition.
Final Thoughts
Whether you sell solely via an app or add a mobile app to supplement your online shopping website, one factor is guaranteed: app sales are required. If you are unable to market your things through an app, your customers may start paying their money elsewhere.
Starting an online business with e-commerce apps is generally simple, inexpensive, and low-risk. There is a great possibility for high ROI in the long term provided you have a decent company plan and chose your products correctly.
Needless to say, having a long-term vision is critical for creating assets with actual and permanent market worth. Therefore, get in touch with an eCommerce app development company and get your mobile app for your eCommerce business developed. 
Apart from this, if you are interested to know more about BigCommerce SEO Features then visit our Tech category