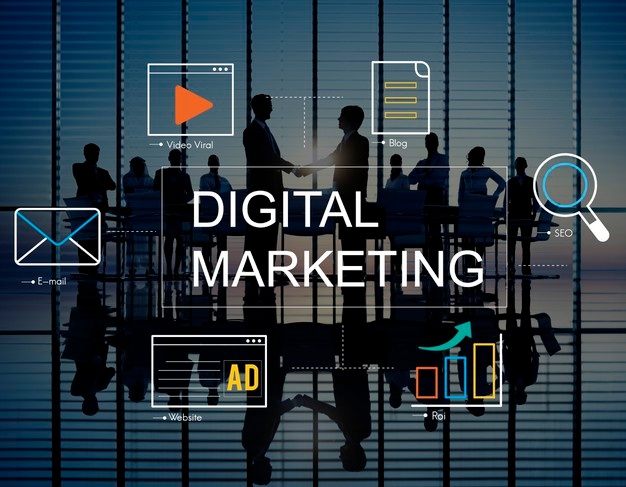 Tech
Big Commerce SEO Features & Tips for Ecommerce Success
BigCommerce is a hosted eCommerce platform used by multinational corporations such as Toyota, Ben & Jerry's, and Gibson Guitars. This platform allows people to sell their products or services online. Many venues offer similar services on the Internet, but BigCommerce's special pricing. SaaS means that you don't have to buy or own the platform, and instead, you pay a monthly subscription price. BigCommerce also has an integrated SEO tool, so you don't need to purchase and integrate third-party instruments. BigCommerce comes with a complete set of SEO tools. The platform may have other functions or features that could be improved. This article focuses on the best ways to use BigCommerce.
SEO Features for Bigcommerce
Bigcommerce is very clear about the SEO features that they offer, and it won't be a benefit to me to repeat them. Instead, I will focus on the most important and explain why.
On-Page Optimization
These are the most important Bigcommerce SEO features to help you manage your on-page SEO. These features are a must-have for any website management platform, and these are the most essential and basic functionality that you need to manage your SEO.
On-page SEO is about understanding the keywords you want to rank for and then optimizing the HTML of the webpage for those keywords.
Schema Markup & Microdata
One of the issues with search engines was that HTML, which is the language that defines what is on a page, is too generic to be specific. Right-click on the page to view its source, and it will appear as follows:
HTML allows you to define whether a page's text is a heading, a subheader, or a paragraph. This will enable you to specify that the thing you refer to is an image, and the other is a link. It allows you to organize tables and lists of information.
Content Delivery Network
Bigcommerce uses a Content Delivery Network (CDN) to distribute Bigcommerce-hosted websites to customers. This term is confusing for many eCommerce merchants. However, it's important to understand.
Let's first take a moment to reflect on what is important.
Google considers page performance one of the key factors in determining how pages rank. This is the speed at which the page loads and the contents. Google encourages website owners to make their site better for users and improve the overall experience on the Internet. Bigcommerce SEO is just like any other site.
Tip 1: Prioritize your Keyword Research
BigCommerce's most powerful feature is its SEO tool. It is unique because it has an embedded SEO module. SEO is a key factor in sales, and it helps market the online store to the targeted audience. It is important to understand all features of BigCommerce's SEO module. To choose the right keywords that will bring customers to your site, you need SEO tools. Spyfu is a complete listing of SEO tools. They include WordStream, SEMRush, and Ubersuggest. Ahrefs and Moz Keyword Explorer are all useful tools to help you choose the right keywords. It is crucial to select the best keywords to increase your SEO search for products and services.
TIP 2: Optimize Your Mobile Site
The world is moving digitally today, for everything from shopping to buying groceries to purchasing a car. Your online store must be optimized for mobile browsing. Mobile-friendly online stores are crucial because many people shop online using their mobile devices. Google has adopted the Mobile-first policy, which is a big deal.
This point should be added to your specifications to optimize your online store for mobile. It is important to consider how your store and content will be displayed on mobile devices. Also, color should be second, and content should come first. Mobile-friendly online shops must have clear navigation and optimize all resources to allow quick rendering.
Tip 3: Optimize your Site Speed
SEO success is dependent on speed optimization. This is true for both traffic improvement and SEO success. If the website takes longer than four seconds to load, only one of the four visitors will wait. Nearly half of the visitors will avoid websites that aren't performing well. Walmart, for example, saw a 2 percent increase in conversion rates for every 1-second improvement in page loading time. The page load speed will increase your bounce rate and decrease dwell time, boosting your page rank in Google. Google's Algorithm Speed Update, which measures page loading speeds in its rankings, also shows that website speed indirectly impacts website ranking.
Tip 4: Optimize Pages Load Speeds on Desktops and Mobile
We have discussed the importance of a fast website loading speed for sales success. However, it is important to note that desktop and mobile loading speeds are equally important. Keeping your mobile website loading quickly to improve SEO ratings, attract more visitors, and make more sales is important. These are just a few of the many ways to speed up mobile websites. They apply to all websites, desktop or mobile, and online shops.
The majority of slow-loading mobile websites and webpages today are due to the excessive use of large images. Advertising banners can load for up to 4 seconds, and mobile websites may take 13 seconds, which is unacceptable for most customers.
Tip 5: Contain a Blog with Long-Tail, Short-Tail, and Lsi Keywords
A blog that includes LSI, short-tail, and long-tail keywords is one way to increase traffic to your online store. This blog can be used to increase organic traffic by adding new articles. It is important to use keywords properly. BigCommerce owners should use Ahrefs, or another similar service, to choose and use the most frequently used and least difficult keywords.
Avoid overstaffing your blog with keywords when determining keywords for your blog posts. This could result in Google penalizing you. Short-tail keywords, which are keyword phrases that are one to two words long, are less common and more commonly used in searches. On the other hand, long-tail keywords are three to five words long and more specific.