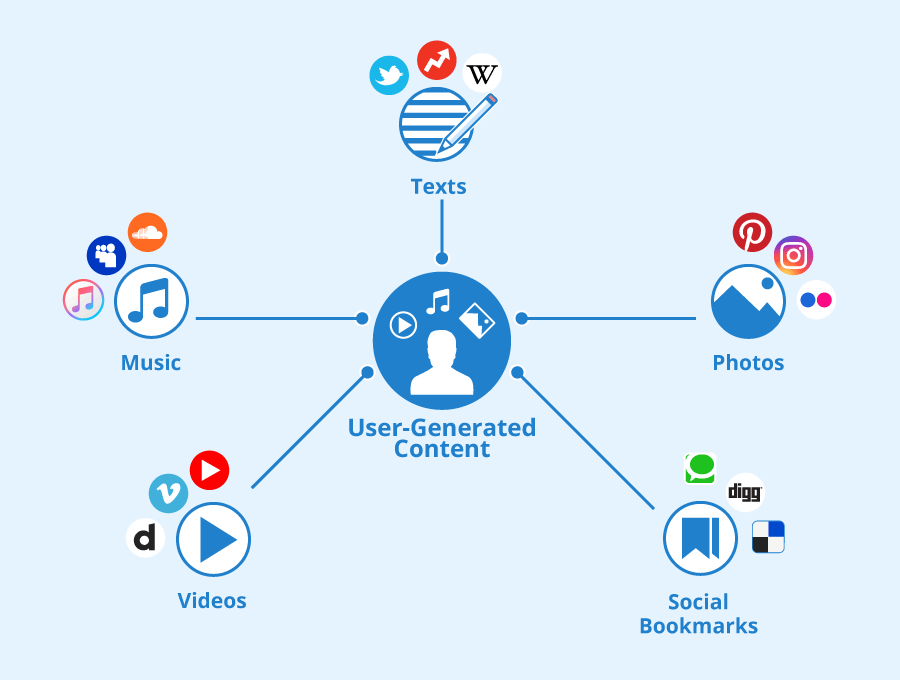 Business
User-Generated Content: Tips And Ideas 2023
User-generated content (UGC) has become the face of online marketing. Consumers find UGC 9.8x more impactful than influencer content, making it the go-to marketing choice for brands & businesses. But will it always work as in previous years, or will it dance to new tunes? Since change is the only constant, we expect it to work slightly differently in 2022.
But we have got your back; we will keep you prepared for 2022 with our latest tips and ideas around user-generated content. So, without keeping you guessing, let's move straight to the ideas and tips around user-generated content that will certainly bring success to your business in the coming months. But first, let's get an idea about user-generated content.
Definition: User-Generated Content (UGC)
User-generated content or user-created content or UGC is the social content made by users about a brand on various social media platforms in texts, photos, and videos. These social media platforms are Instagram, Facebook, Twitter, Pinterest, etc.
On social media channels, authentic user-generated content improves reach and engagement. In addition, user-generated content enhances dwell time and conversions when integrated into an e-commerce website.
Ideas To Use User-Generated Content In 2022
Creating user-generated content is different, and using it to profit for your business is another thing. So, we will give you a detailed analysis of how you can make the best use of user-generated content in 2022.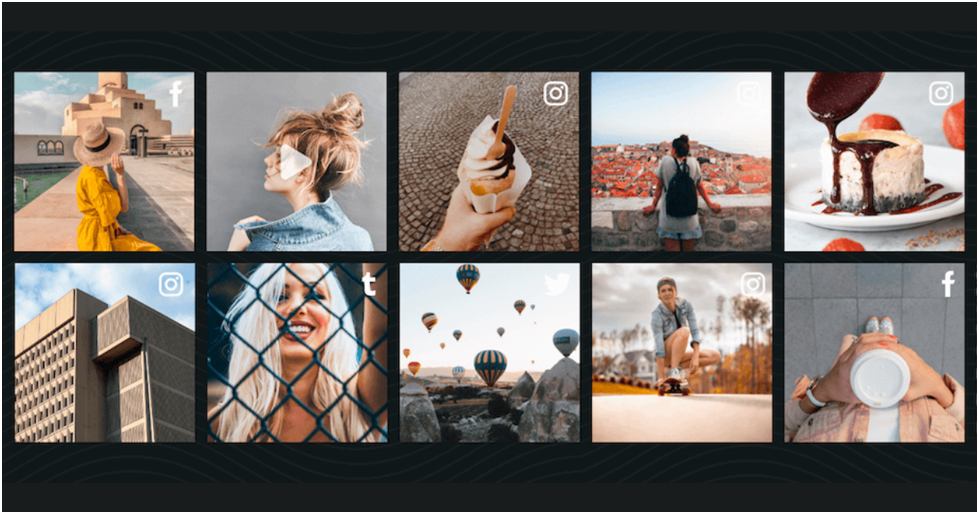 ● Digital Screens
A social wall gathers content from many social media sites and presents it in one location. It uses hashtags and handles to identify posts from numerous social media platforms.
A social wall displays user-generated content at events, such as digital signage in restaurants, hotels, shops, or even on the home screens of websites. For example, you can display a social media wall by showcasing user-generated content aggregated through a live hashtag feed on any screen.
The digital display screen is one of the most crucial factors to consider because it is the first point that grabs a viewer's attention, followed by the information. In events and concerts, digital screens are frequently utilized to reach a bigger audience and spread word-of-mouth marketing as far as feasible.
● Embedding On Website
User engagement is the most crucial factor to consider when evaluating a website's effectiveness and performance. It goes without saying, that the dwell rate of visitors on your website is gold. You need engaging content on your website to keep consumers hooked. User-generated content on your website would assist you in acquiring such vital information.
This enhanced user interaction will result in more engagement on your website. In addition, higher dwell time will lower your bounce rate and assist your search engine optimization strategy, resulting in better search engine results.
Besides this, embedding user-generated content on your website grows your brand's reach, builds trust and credibility, enhances the website's appearance, and amplifies conversion rates.
● In Email Campaigns
The advantages of User Generated Content marketing, like email marketing, are there for everyone to see. Expect to see more UGC in your inbox as more companies recognize the importance of User Generated Content in their email campaigns.
By incorporating UGC into your email marketing plan, you get the best of both worlds in marketing efforts. You not only get to use your user-generated content, but you also get to increase the number of people who see your hashtag campaigns and items.
You can experiment with UGC via email marketing through these steps
Using user photos instead of generic product images to showcase your items
Organize picture contests and promotions for your email subscribers only.
Utilizing a unique hashtag that encourages your email subscribers to become social followers
● Testimonials And Reviews
According to data, 92% of online customers read previous customers' reviews about a brand before making a purchase decision. Brands can establish credibility in their eyes by displaying testimonials and reviews, allowing them to grasp the brand's products without personally visiting the business.
By using user-generated Customer testimonials and reviews, you vouch for the quality of your product or services, which enhances customers' sense of trust.
Customers are always looking for data about a product they are looking to buy. Reviews and testimonials are their go-to source for such convincing data. Reviews and testimonials are provided by previous customers only, which puts the good and bad about a product in the limelight.
It would be helpful to choose reviews or testimonials that demonstrate your product's value to the customer's life.
Wrapping Up
User-generated content is a gold mine in online marketing that is not worth missing. It has diverse uses, as we showed through our blog. So, suppose you are ready to include user-generated content in your brand and business. In that case, there is no better platform to start from than Taggbox. Taggbox is the leading user-generated content platform that offers you solutions as no other platform does. So, if you are looking to put your brand on multiple touchpoints, then look no further than Taggbox.
Read more: What Is The Significance Of Social Media Design?
Apart from this, if you are interested to know more about Shopify Store then visit our Digital Marketing category.